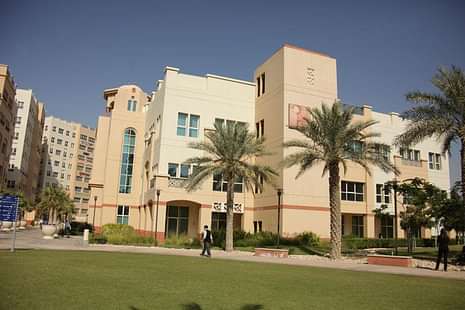 SP Jain School Of Global Management , a B-School rated amongst the best in the country offers an all encompassing range of courses under management. With campuses both in India & abroad, the college has established for itself a status of offering infrasturcture, facilities, resources & teaching pedagogy beyond excellence!!
S P Jain School of Global Management is one of the reputed business schools with presence of campuses in Sydney, Mumbai, Singapore and Dubai. In the wake of recent, S P Jain Global Business Management School along with IIM- Ahmedabad ranking, in the 2015 rankings of The Economist's best business schools in the world.
The institute established its first international campus in Dubai in 2004; and soon followed, in 2006, the Singapore campus which was set up on an invitation by the Singapore government. It established its third, international campus in Sydney, Australia, in 2012, and now S P Jain has launched its 4th, and the latest, international campus in Mumbai, India in 2015. Its Dubai Campus occupies an entire stand-alone building covering approximately 60,000 square feet, spread over three floors. Mumbai Campus launched its fourth international campus in Lower Parel, the heart of Mumbai's business district. Singapore campus, was set up by S P Jain, which saw the first batch of MBA students in 2006 and BBA students in 2010. Sydney campus is the third international campus of S P Jain School of Global Management after Dubai and Singapore. Located at the historic Sydney Olympic Park, the campus has a built up area of 72,000 sq. ft. and is large enough to accommodate 500 full-time students.
The school offers several undergraduate and postgraduates business courses like - BBA (Bachelor of Business Administration) BBC (Bachelor of Business Communications) BEC (Bachelor of Economics) MGB (Master of Global Business) GMBA (Global Master of Business Administration) EMBA (Executive Master of Business Administration) Big Data & Analytics (Full Time OR Part Time) Global FMB (Global Family Managed Business) .
The Alumni of the institute are making a mark globally in various fields - Marketing, Finance, Information Technology, Human Resources and so on. They have effectively gone on to lead projects, organizations and other people to success. The success of alumni is the greatest signifier of the quality of education at S P Jain, which the school is proud of all of them.
The Institute's instructors are the heart of any academic program. The distinguished multinational faculty comes from a wide range of academic and corporate backgrounds. They are experts in their fields and excellent teachers, as well as scholars and experienced executives.
The rigorous coursework ensures that graduates are thoroughly prepared with the knowledge and skills they need to excel as leaders in a dynamic, global workforce. Professors employ a vibrant, interactive style of teaching in classrooms equipped with cutting-edge technology. Course materials include textbooks, video, web resources, international case studies, as well students' independent research projects.
The institute has for the last 5 of its 11 years history has been ranked among the world's top schools by different magazines and ranking institutions from different parts of the globe. S P Jain is the youngest business school to be in these prestigious rankings and attributes in its success to its innovative education model. In 2015 • S P Jain School of Global Management Ranked 10 by Forbes in the "The Best International Business School" in the world for its one-year MBA program. • S P Jain School of Global Management Ranked 25 based on a global survey published in Forbes. • The Economist ranked S P Jain School of Global Management in the world's Top 100 for its full-time MBA program 2014: • S P Jain School of Global Management Ranked 1 in the UAE: Nielsen Salary Audit Report 2014 2013: • S P Jain School of Global Management's (S P Jain) Global MBA program has been ranked among the Top 20 MBA programs in the Forbes Best International Business Schools 2013 - 14 2012: • Global MBA ranked for the 2nd consecutive year by Financial Times, U.K. Top 100 Global MBA programs (2012) • 2011: • Best Public Choice Award for Higher Education Institute to Provide Global Student Exposure, at the World education Summit 2011. • Global MBA program was ranked by Financial Times, U.K. Top 100 Global MBA programs (2011)