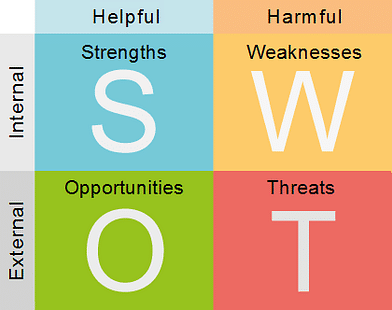 Are you preparing for competitive exams? How do you prepare yourself for the exams? Are you able to concentrate properly on the exams? Is it difficult to secure a government job? CollegeDekho brings you solutions for the above questions and role of SWOT to succeed in competitive exams.
What is SWOT?
S – Strength
W – Weakness
O – Opportunities
T – Threats
One must grasp the strengths, avoid and overcome weakness, explore opportunities and overcome threats when you prepare for competitive exams. Here is the analysis of SWOT.
Strengths:-
Rather than waiting for the jobs notification/exams notification, it is better to be prepared in advance for the competitive exams rather than waiting for notification.
Long-term preparation plays an important role to succeed in the exams.
This enables to prepare more effectively and reduces the pressure when the date of exam is approaching.
Long-term preparation enables to complete the syllabus in time. It is not possible to complete the preparation of entire syllabus in time after the release of examination notification.
Weaknesses:-
Sometimes, there might be changes in the syllabus which may result in the wastage of preparation. It is always better to think in a positive way. Even if the syllabus changes, it might be familiar to you. You might have studied those topics during your college days. So, avoid nervousness.
Sometimes, students are afraid that, they might forget the topics which they have already studied. One must avoid this negative feeling and maintain peace of mind. Meditation plays an important role here to overcome this weakness.
One must avoid wastage of time. Sometimes lethargic feeling creeps into us. One needs to overcome this feeling.
Opportunities:-
One must not feel that there is heavy competition for the exam, it is difficult to secure a job in this competition.
Opportunities are abundant for those who prepare for the exams consciously.
Even though the question paper is tough. The person who prepares well will not feel the difficulty.
One must always maintain self-confidence and feel that success and opportunities will approach those who have talent and skills along with good knowledge.
Threats:-
Some Students start preparing for the competitive exams actively and drop the tempo in the middle which is a harmful threat to the career. This must be avoided.
One must not surrender to the influences of family members, friends, and relatives who give negative advice and wrong directions.
It is better to avoid those people who influence you in various ways.
It the notification for any exam is postponed, do not quit preparation. Feel that, you have got more time to prepare.
If you try to overcome the weaknesses and threats, it will be very easy to get success in competitive exams. CollegeDekho wishes 'Good Luck' to all the aspirants who are preparing for competitive exams.