Jogamaya Devi College celebrated its Reunion 'Punarmilan Utsav -2016' on March 5th, 2016. The Reunion Programme was organised by The Alumni Association of Jogamaya Devi College.
The college has a long history of its establishment till now. Jogamaya Devi College was established in 1932 by Late Shyamaprasad Mukherjee as the women's section of Asutosh College, with only 155 students enrolled for the I.A. course. It began its existence as a separate establishment in 1957 when it was delinked from Asutosh College and was affiliated to Calcutta University as Asutosh College for Women in 1958. The college was renamed Jogamaya Devi College after the demise of Lady Jogamaya Devi, wife of Sir Asutosh Mukherjee. As the college evolved from its humble beginnings, new courses were added in response to the demands of the changing educational scenario. An annexe building was built in 1992 at 5A, Rajeswar Dasgupta Road to accommodate the new departments and the increasing number of students.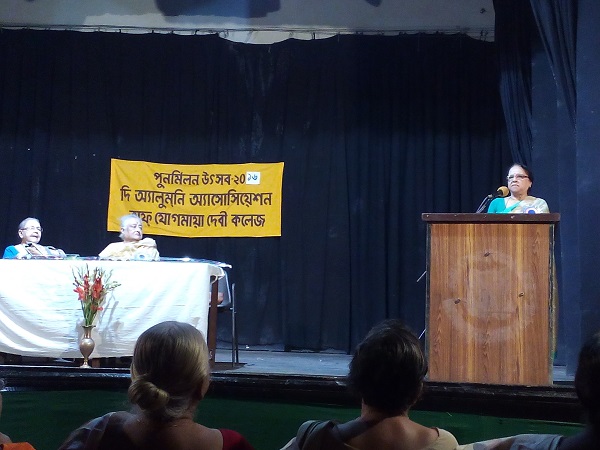 Overcoming countless challenges through its 82-year long journey, today the institution is the largest women's college in West Bengal with over 4000 students hailing from all over India as well as Nepal, Bhutan and Bangladesh.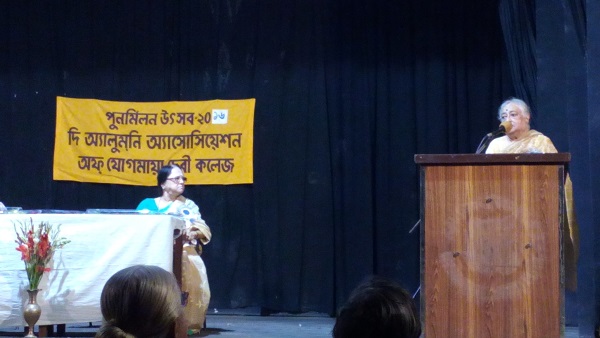 In the occasion, Sir Ashutosh Mukherjee's granddaughter Sri Reena Bhaduri, The secretary of the Alumni Association and the head of the event Sri Nupur Gupta, The Committee head and the spokesperson of the Alumni Association Prof Shanta Mukherjee were present as the chief guests of the evening.Ex-students from each and every department of the college and from each and every passed out years batch joined on the occasion.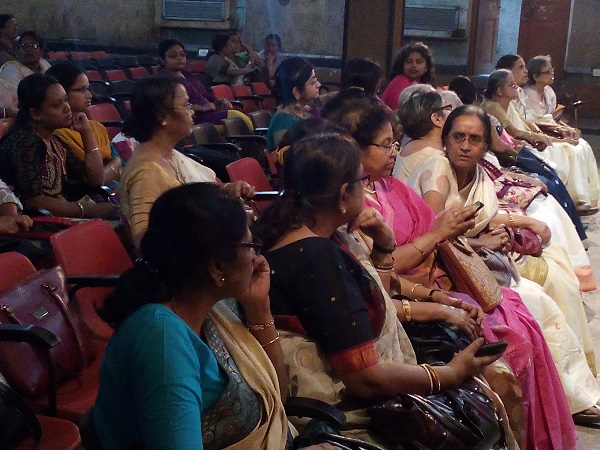 Prof. Shanta Mukherjee welcomed and congratulated all the invitees who were present in the event. She added that this was the first year that the Alumni Association has been able to arrange a full-fledged Alumni Reunion and this was only possible because of the active participation of all the ex-students of the college. Sri Reena Bhaduri said that she is delighted to be a part of this Association.She also put some light on the wide history and the future of the college and she added that a bright future of the college would only be possible if all the ex-students, no matter whichever departments and pass out year they were in, join hands with hands with each other to make the college more growing and shining over the upcoming days.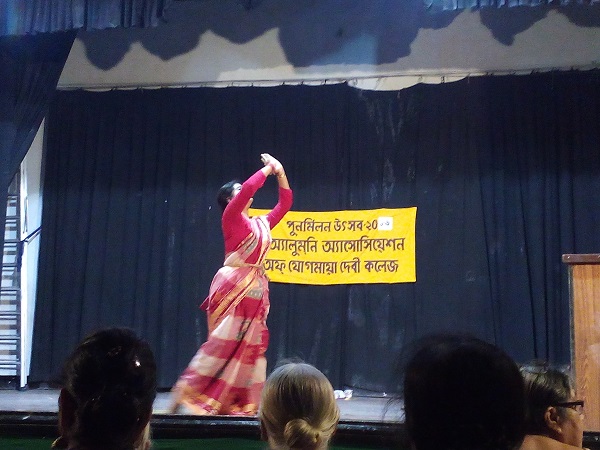 Purnamilan Utsav- 2016 held at the Ashutosh Memorial Hall in the Main building of the college premises. Cultural events like Dance show, Music, Poetry recitation competition and short dramas held as well on the occasion.
Source: Soutrik Das, City Journalist - Kolkata, CollegeDekho