The center for Buddhist Studies of Acharya Nagarjuna University in association with Archeology Department of Andhra Pradesh, Heritage Society and AP Tourism Department organised 'World Environment Day' at Amaravati on 5-June-2016. Officials of various departments attended the event. They inaugurated the event by lightening the lamp. On this occasion, Mrs. Seetha, Professor, Center for Buddhist Studies, ANU addressed the gathering.
She said, "We need to conserve the environment and pave the way for future generations to enjoy pollution free environment. There is a close relation between conservation of environment and Buddhism. Human beings must learn a lot of things from every living being on this Earth. Lord Buddha loves the environment and treats environment as the gift of the nature. Nature itself is a god. So we should not destroy the valuable gift which is given by nature. We must give a new hope for the future generations by planting more number of tress and taking steps for the conservation of environment".
Various cultural programs were performed to mark the occasion. Residents of Amaravathi also participated in the celebration and took an oath that they would conserve the environment by planting tress. Later they participated in plantation campaign.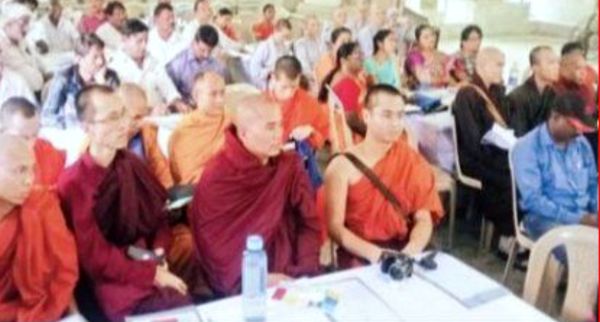 Source:- Sakunth Kumar, City Journalist, CollegeDekho, Vijayawada.