Anushka Academy inaugurated its fourth branch in Udaipur, at C.A. Circle, Hiran Magari Sector 14. In its inaugural program, Founder of Dr. Anushka Group of Education Mr. S.S. Surana and Chairwomen Kamla Surana was the Guest of Honour.
Anushka Academy Director Rajeev Surana said that the main goal to begin its new branch was for students to access high quality education for various competitive exams, without having to go anywhere.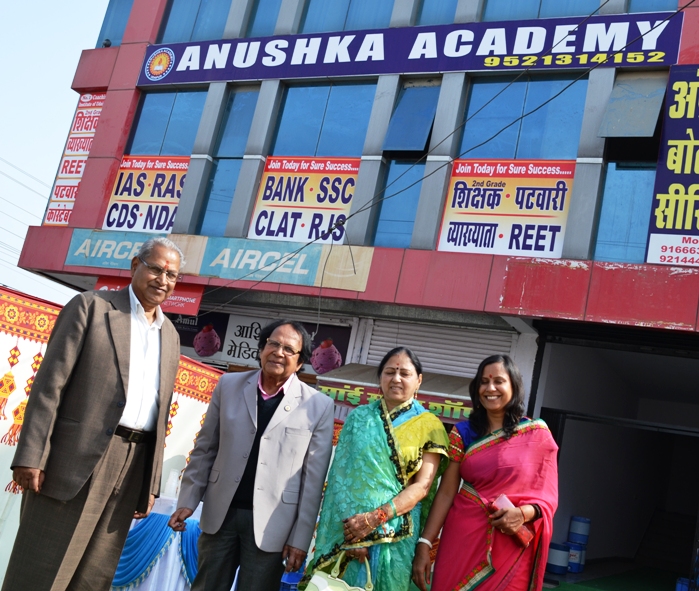 Students drom Sector 7, 8, 9,11,12, 13, 14 and Balicha students would benefit the most by this institution.
Finally, Co-director of the institution Bhupesh Parmar thanked all dignitaries of the city who had graced the occasion with their presence.
Source: Jay Kumar Savita, City Journalist - Udaipur, CollegeDekho