The Andhra Pradesh EDCET – 2016 examination concluded peacefully across 13 districts of Andhra Pradesh on 23-May-2016. The EDCET examination is an entrance test conducted by Andhra Pradesh Department of Education for the admission into 2 year B.Ed course at various B.Ed colleges of Andhra Pradesh. This year EDCET received poor response. The reasons are:-
The duration of B.Ed course extended to 2 years.
The Andhra Pradesh government is rationalizing the teachers in government schools instead of appointing new teachers as well as most of the government schools are being shut down due to lack of proper strength.
This has been the first time in the past five years that EDCET received poor response. It shows that B.Ed course has been losing its shine.
The EDCET examination held peacefully at Guntur. A total number of 1,002 candidates registered for examination. Out of them 789 candidates attended the examination and recored an attendance percentage of 79. The examination was held in 2 centers of Guntur. The two centers were:-
Andhra Christ College, Guntur
Hindu College of Education and Hindu Degree College.
The examination commenced at 11.00 AM and continued till 1.00 PM. The candidates reached the examination center by 10.00 AM. However due to the high temperature at Guntur the candidates faced difficulty in reaching homes after the completion of examination and most of them stayed back at examination centers till evening.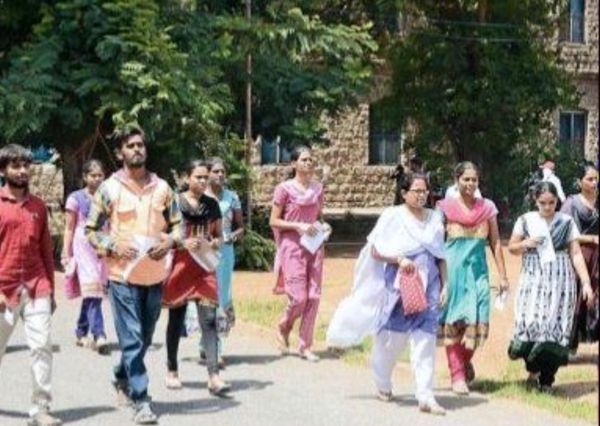 Source: - Sakunth Kumar, City Journalist, CollegeDekho, Vijayawada