A career seminar is going to be held at Arcade Business College (ABC), Patna. on 4th April 2016. The chief guest at the seminar would be Mr. Prabhu Chawla, the editorial director of The New Indian Express.
The registration for the seminar is open to all, and the seminar would start after 1 pm in the afternoon.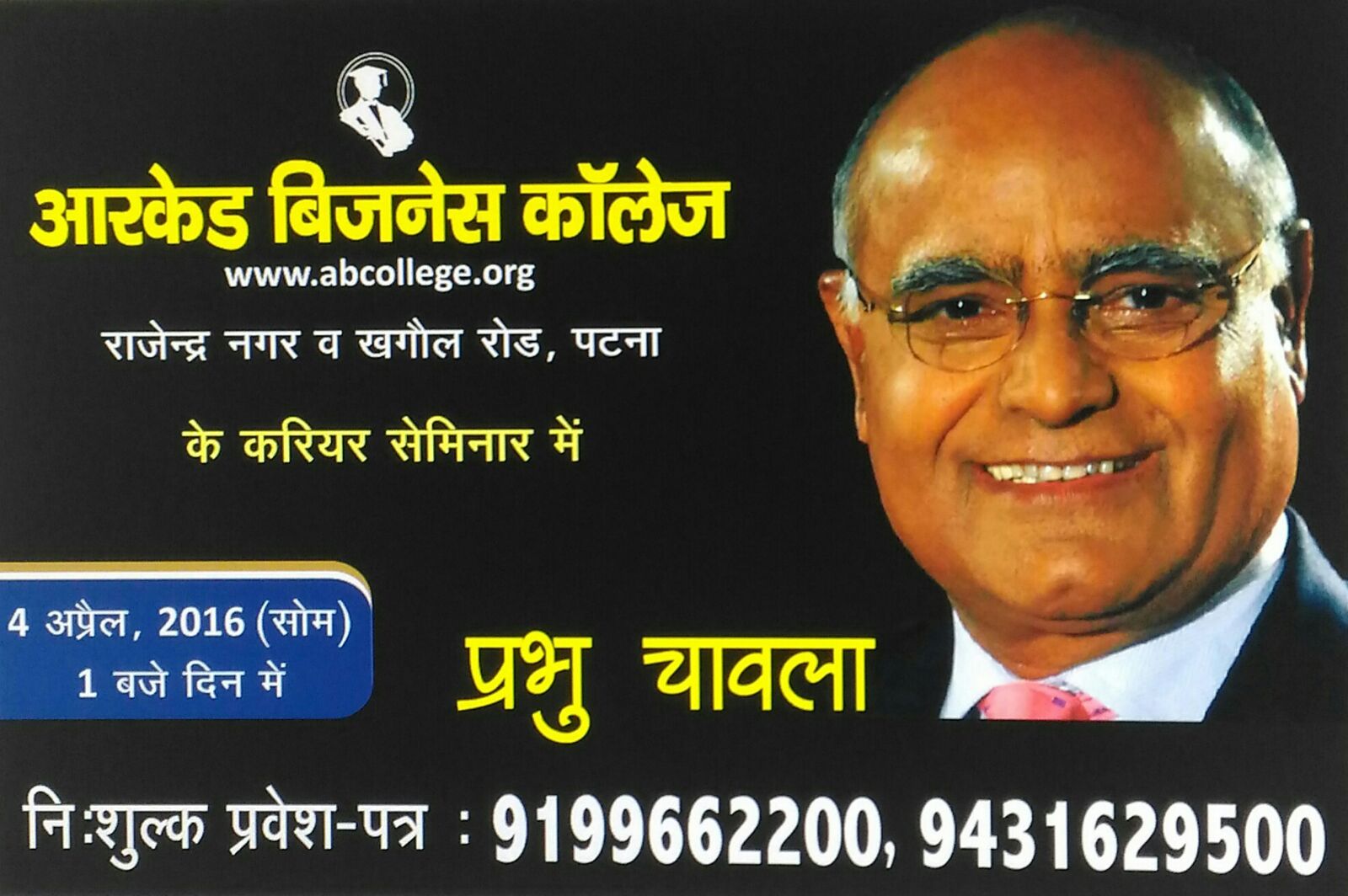 The session of Prabhu Chawla would be primarily focussing on student's career guidance. Arcade Business College has two branches in Patna, with the main branch as Arcade Business College – Rajendranagar. The college was established in the year 1996 and has aimed to become the pioneer in the field of Vocational studies in Patna.
The registration for the events would be free of cost.