Get CollegeDekho
Mobile App
DBS Organises Youth Contest
May 05, 2016 10:30 AM
2 minute read
,
Professional / Vocational Courses
Doon Business School organises "North India Young Entrepreneur "competition. Doon Business School centre of Entrepreneurship brought the concept 'Next Big Idea 'competition which will provide a tremendous opportunity for entrepreneurial – minded students to come together under one roof for the purpose of fostering new business ideas.
The event featured some prominent entrepreneurs, angel investors, venture capitalists. Mr. Gaurav kumar, one of the successful persons in the field of fashion and restaurant chain, Mr. Hemant kocher, owner of Madhuban Hotel, Mr. Sunil Chaudhary, owner of MCG group and Mr. Sumit Verma, an active member of appeal society were present there for providing their valuable guidance to the participants. Participants received mentorship and feedback by these established entrepreneurs. After the final round of the event ,the winners will not only win many prizes but also be facilitated with the seed capital to help them to launch their business venture.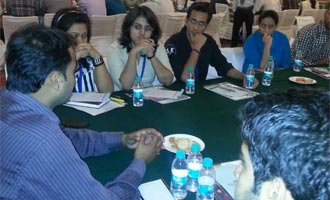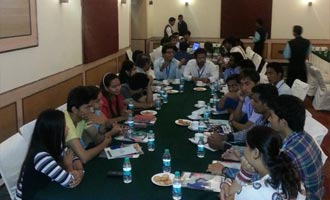 This event will help the students to get expertise in business plan and its execution. The event will not only make students aware of the business world but also make them to get familiar with feasibility of establishing new businesses.
It's DBS where the industry and academics come together to give the best output.
DBS Organises Youth Contest | CollegeDekho
/news/doon-business-school-7-2590/
Latest News
March 29, 2017 12:52 PM
Beginning this academic season, all the engineering colleges of the country have been directed to refund the fee amount ...
March 28, 2017 07:02 PM
In today's day and age, Media and Communications, in general, have caught the fancy of many. A majority of ...
Archives