An Inter Class Singing Competition was organised to find the "Sur Samrats" of the college by Doon Business School. It was a melodious event that left the audience asking for more. In all there were 15 participants. The students sang classical, regional and bollywood numbers. The winner was Tanuj Keswani of BBA 1st Year who not only sang to perfection but also played an amazing guitar.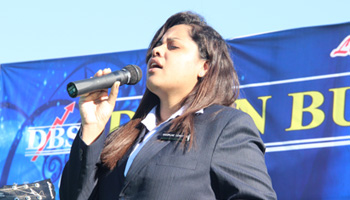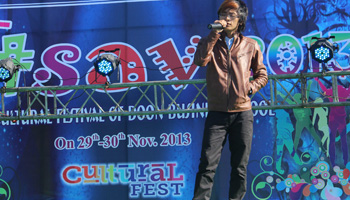 DBS not only organises events at national level but also events that are in the campus and they are to bring out the hiddent talents in the students which get covered because of the burden of studies.
Students need time apart from their studies and busy schedule to refresh and DBS does every possible thing to help them feel at home. The campus is beautiful and lively. DBS offers students a blend of academics and curricular activities it does not limit the student to one place.
DBS is also constantly upgrading their course material to meet the rapidly changing global business landscape so that when students go out and work in the real environments they are already equipped with the required intellectual and technological skills needed for the job. All our students have a deep understanding of the dynamics of national as well as international economics.