The Department of Computer Application, Integral University organised a one-day national seminar on the subject 'Emerging Trends and Advancements On Cyber Security' under the aegis of ISTE on April 5.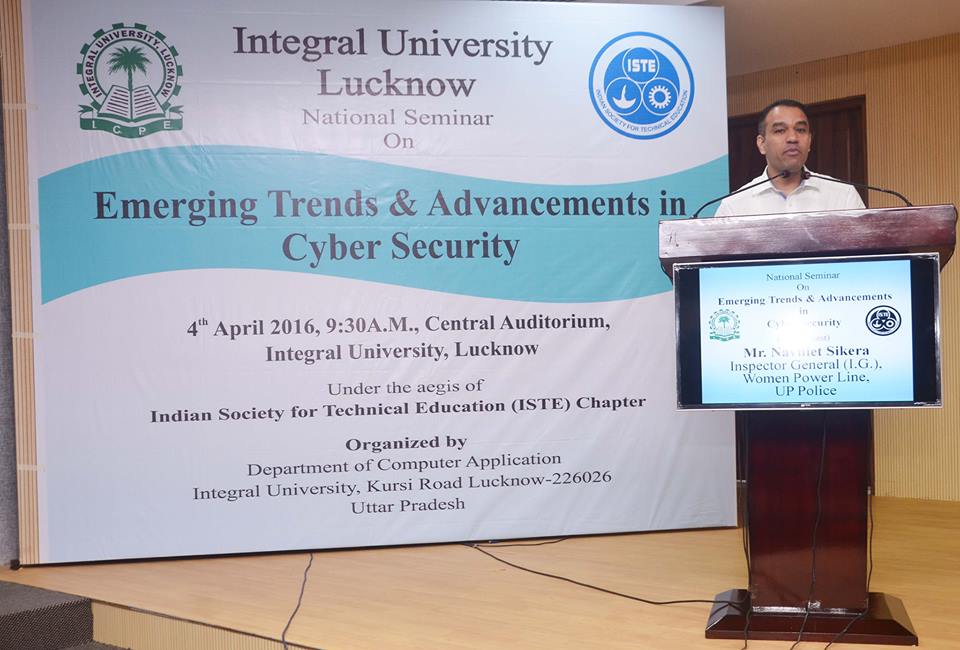 Experts from various sectors expressed their views on the subject. The seminar was presided over by vice-chancellor Integral University, S. W Akhtar, gave his blessings to the students, while Navneet Sikera, IG women Powerline 1090, who was chief guest shared his knowledge on the subject. He also instructed the youths not to misuse knowledge of advance technology.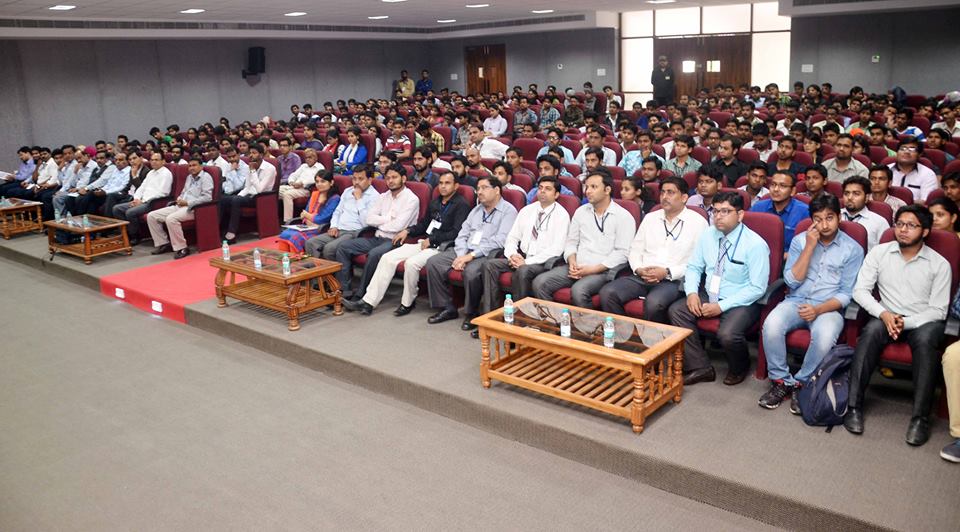 Prof.(Dr.) Bharat Bhaskar, ex director of iim Lucknow gave the broad knowledge of the cyber world in the seminar. Mainly it was focused on pros and cons of cyber security and its threat.
About Integral University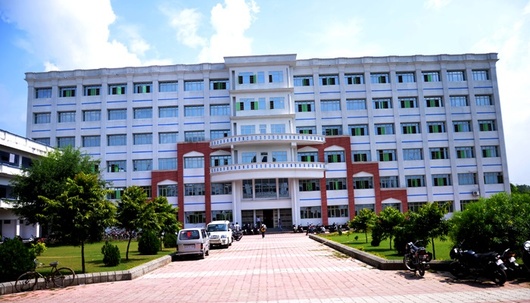 Integral University, a seat of educational excellence, is a premier university in Lucknow, the Capital of Uttar Pradesh, India. The university had been established under the Act number 9 of 2004 by the U. P. State Government. It is rather historic that, within a span of six years the Institute of Integral Technology on account of its educational excellence, credibility and value based education in a highly disciplined and decorous environment was recognized as a noted seat of learning all across the country and thus was granted a University status in 2004.
Source: Rahul Pandey, City Journalist - Lucknow, CollegeDekho