The Computer Science and Engineering Dept. of Guru Nanak Institute of Technology organized an interactive session of distinguished Alumna Miss Sampurna Ganguly (2007-11 batch) on May 18th, 2016. The seminar held at the seminar hall at the main campus of the college near Sodepur in Kolkata.
The session started with valuable words from honorable Director of GNIT Prof.(Dr.) Annapurna Das, and the respected Principal of the college Sir Prof.(Dr.) Santanu Kr. Sen, Dean Sir Prof.(Dr.) Sisir Kr. Das They also felicitated Sampurna with a small token of honour and appreciation. Ms. Sampurna Ganguly carried out an interactive session depicting her career path into prestigious IIM Bangalore with emphasizing on the idea that a focused hard work is the key to success.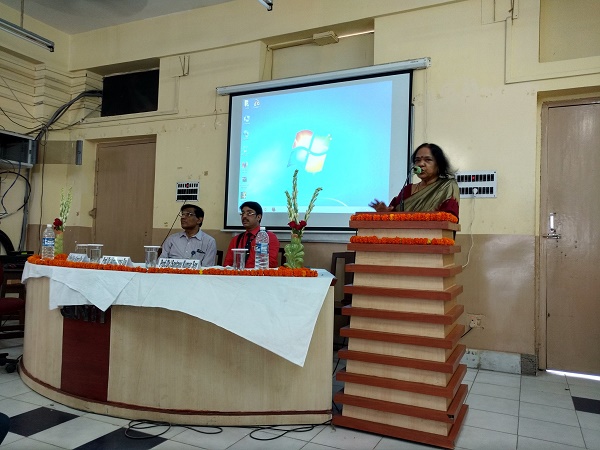 The Speaker had interactive sessions with all the students who were present in the seminar.She also answered all the queries of the students regarding Management exams and future career scope of MBA.Students from different streams and sections of the college actively took part in each and every part of the session and made the Seminar a great hit. The session was very helpful and encouraging for all the students as well as for the faculty members of the college.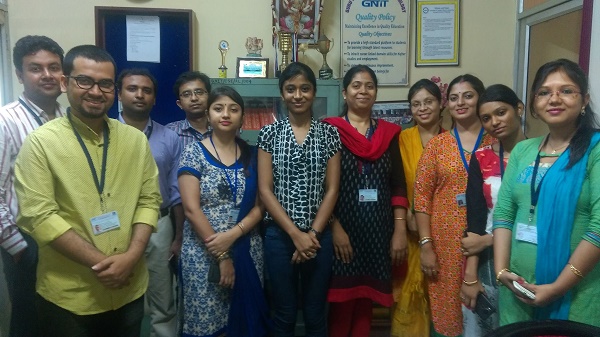 This approach equips the students in keeping pace with the dynamic evolution of science and technology both in academics and industry. The trend-setting academic endeavours of GNIT have produced some of the finest scholars and ace industry professionals amongst their alumni who have brought fame and laurels for both the institute and themselves.
Source: Soutrik Das. City Journalist-Kolkata, CollegeDekho