The Handicrafts training which was launched in the first week of April at KBN College had been concluded in a grand manner on 6-May-2016. The college organised a Handicrafts expo on this occasion. The college has given training for women in handicrafts for a period of 40 days. The training was given at free of cost in collaboration with Andhra Pradesh Skills Development Organization. A total number of 900 women took training under this program. The chief guest of the occasion was Mrs. Jyotirmai, Professor, Krishna University.
Addressing the gathering she said that, "Women must not be dependent. She must be independent in all aspects of life. Women must enjoy equal status with men. The main intention of conducting this training program is to train the women in making capable of themselves for self-employment. The University organizes this training every year to empower women". She awarded the women with certificates who got trained for the period of 40 days.
Various handicrafts were displayed on this occasion. The major highlights were:-
NIB Painting
Maggam work
Embroidery
Pat painting
Kondapalli Toys and many more
The expo received a grand response. Around 2000 people visited the expo and appreciated the work of women.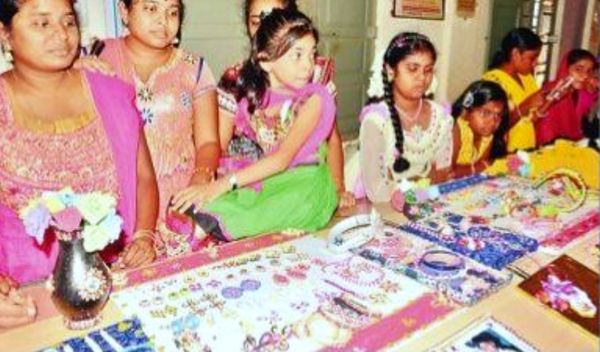 Source:- Sakunth Kumar, City Journalist, CollegeDekho, Vijayawada/Guntur