The Engineering Entrance results (EEE – 2016) of Koneru Lakshmaiah University were released on 10-May-2016 at University's administrative office. A total number of 18,500 candidates have qualified in the test. This year students of various corporate institutions bagged top ranks in the entrance test.
Addressing the media, vice president of the University K Raja Hareen said that about 60 percent of boys and 40 percent of girls who appeared for the test have been qualified. The first rank is at 146 marks secured by a student SNV Krishna Prasanth. The Top-10 rankers will access free tuition fee at the institution. The counselling will commence from 19-May-2016.
Raja Hareen also mentioned that they have introduced Undergraduate courses like B.Pharmacy and Bachelors of Civil Services from the academic year 2016. The Engineering wing is offering about 3,000 seats in 8 engineering branches with 60 specializations. For merit students who top the university test and score ranks in JJE, IIT advanced test along with EAMCET and CBSC plus 2, the management had decided to offer a fee waiver. The university offers Scholarship programs for the backward classes.
The press meet was attended by Vice Chancellor of the University, Dr. LSS Reddy,P. Srinivasa Rao, Director of Admissions and others were present.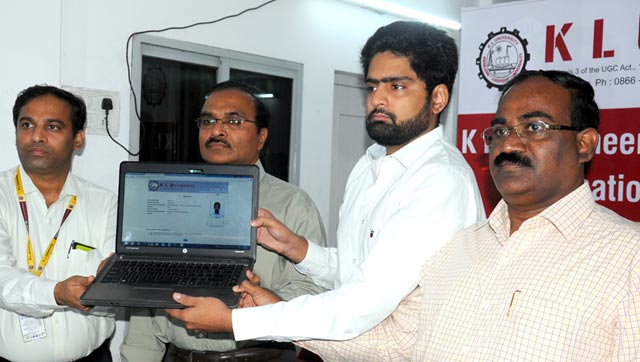 Source:- Sakunth Kumar, City Journalist, CollegeDekho, Vijayawada/Guntur