The Computer Science department of Potti Sri Ramulu College of Engineering and Technology organized 48 Hours Cyber Security Marathon at college seminar hall on 25-02-2016. This marathon was organized by SPRY Technologies a Banglore base software firm in association with the fraternity of college.
The two-day marathon deals about Ethical Hacking and Cyber Security and safeguarding the internet users from data loss and data theft from cyber attacks.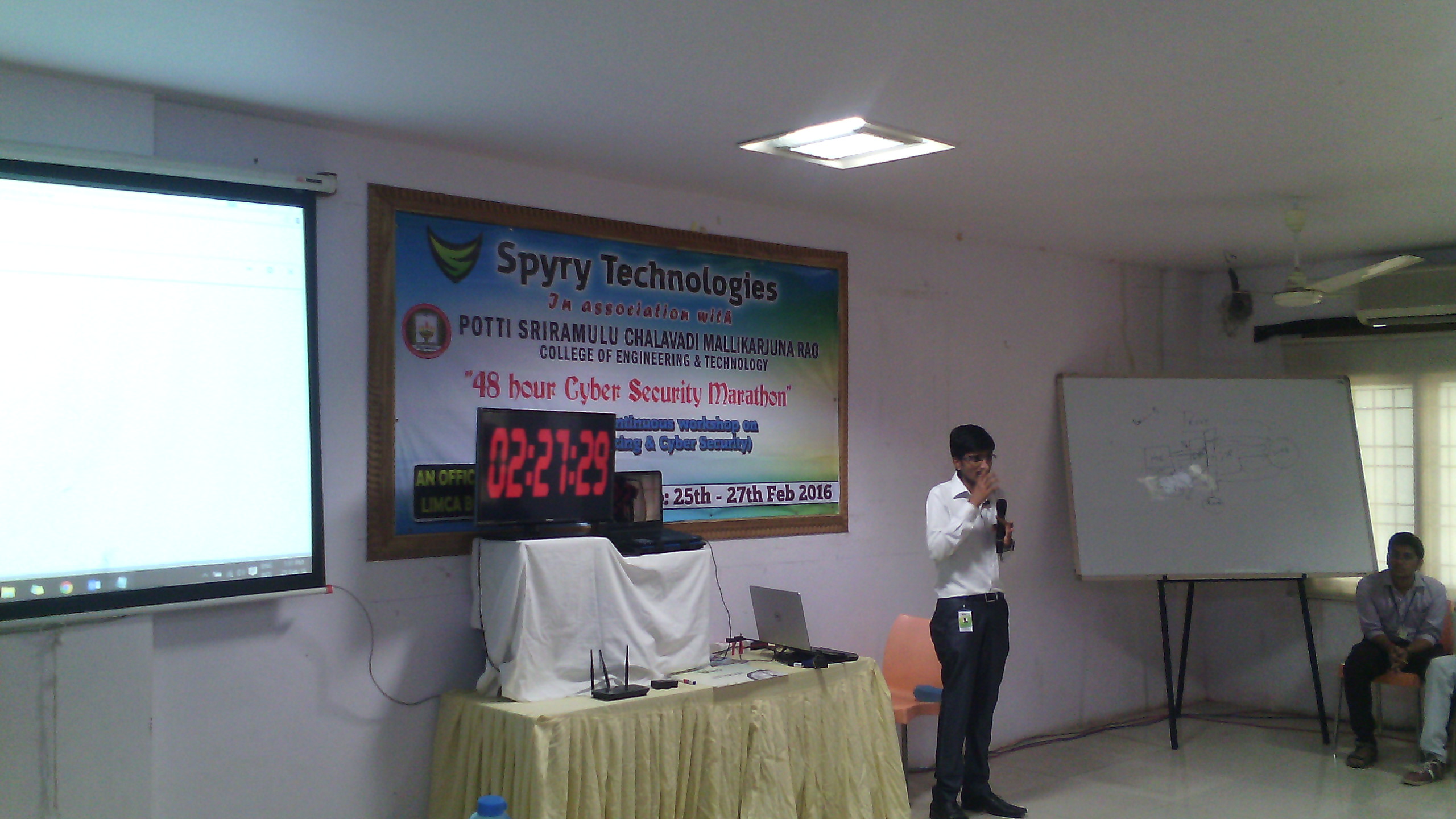 The main agenda for this event was to identify the cyber crimes and take precautions to safeguard ourselves from cyber attacks and to create awareness among society regarding this concept in 48 hours nonstop marathon.
The workshop was led by speakers
Santosh Chaluvadi
Prameel Arjun
Bharath Kumar who are the core composition of Spry Technologies software firm
Addressing the students Mr.Santosh Chaturvedi they mentioned that recently our honorable Prime Minister Shri.Narendra Modi has initiated a programme called Digital India according to that we have to understand the importance of computer and internet. In this fast growing and developing the field of science and technology the cyber crimes have also increased. Hence, the importance of cyber security has come into limelight.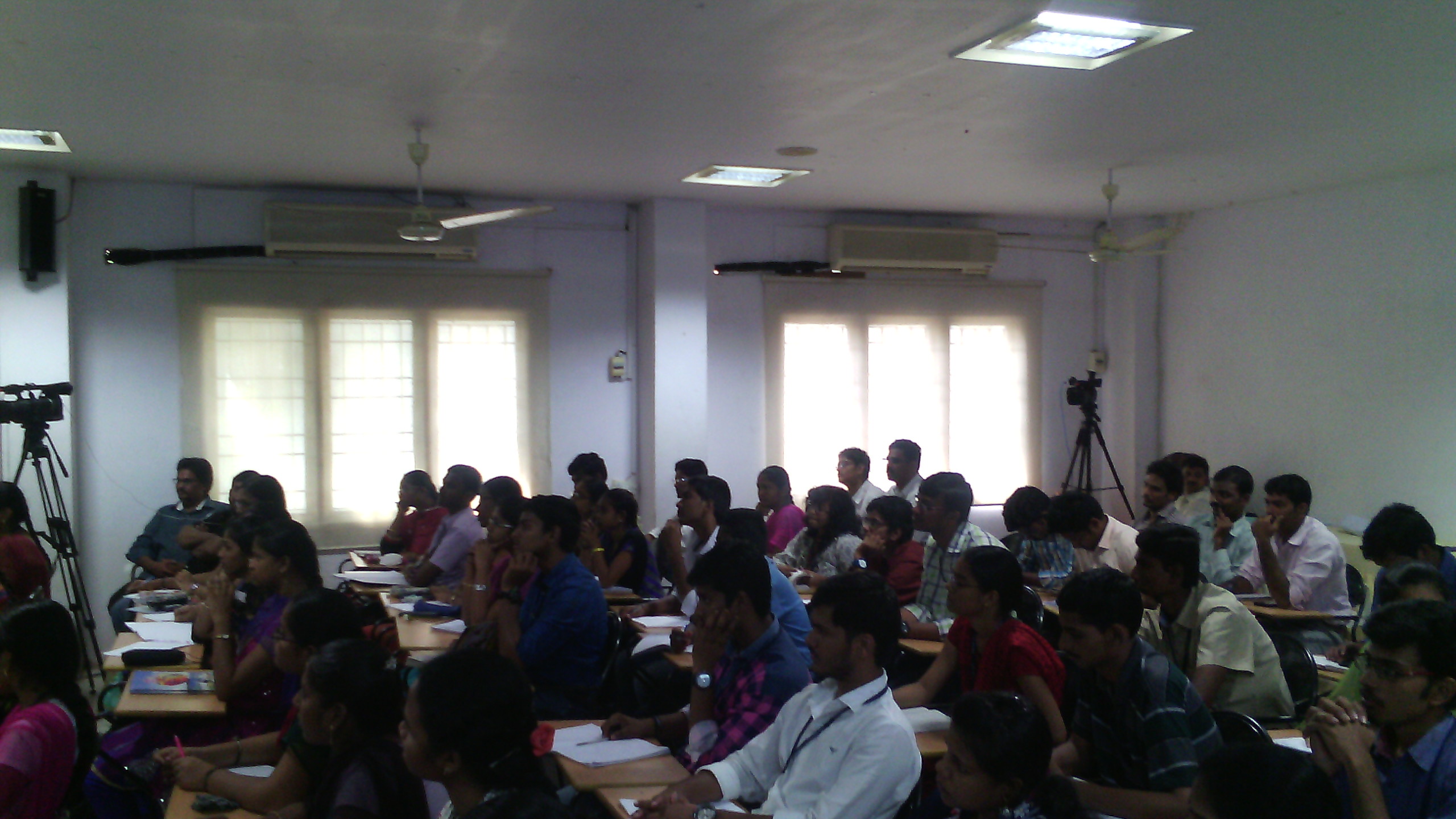 Mr.Prameel Kumar opined that the deficiency of cyber security analyst has been felt globally but especially in India.
Faculty of Compute science department, Students, Print and electronic media were present at the workshop.