The Andhra Loyola College, Vijaywada has organized a 3K run as a part of "Run for Amaravathi' an emerging capital of Andhra Pradesh on 29-01-2016. Around 4000 students participated in the run. Students have used 13 different colours of caps to represent 13 districts of Andhra Pradesh. Students participated in the run enthusiastically and made it a tremendous hit.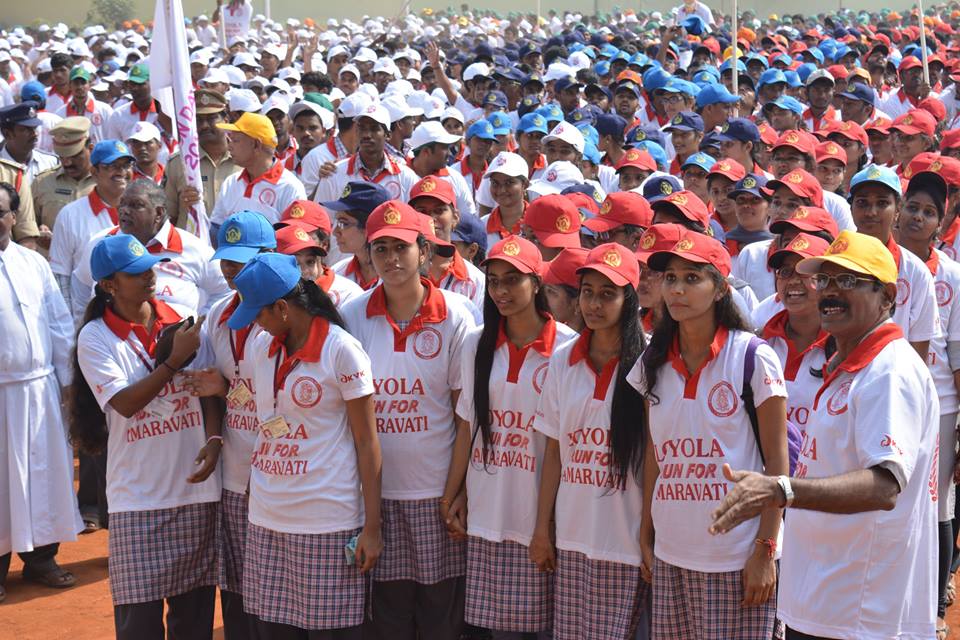 The students have formed into a chain and formed the shape of Andhra Pradesh which was the major highlight of the event. The faculty of the college co-ordinated this with the help of students.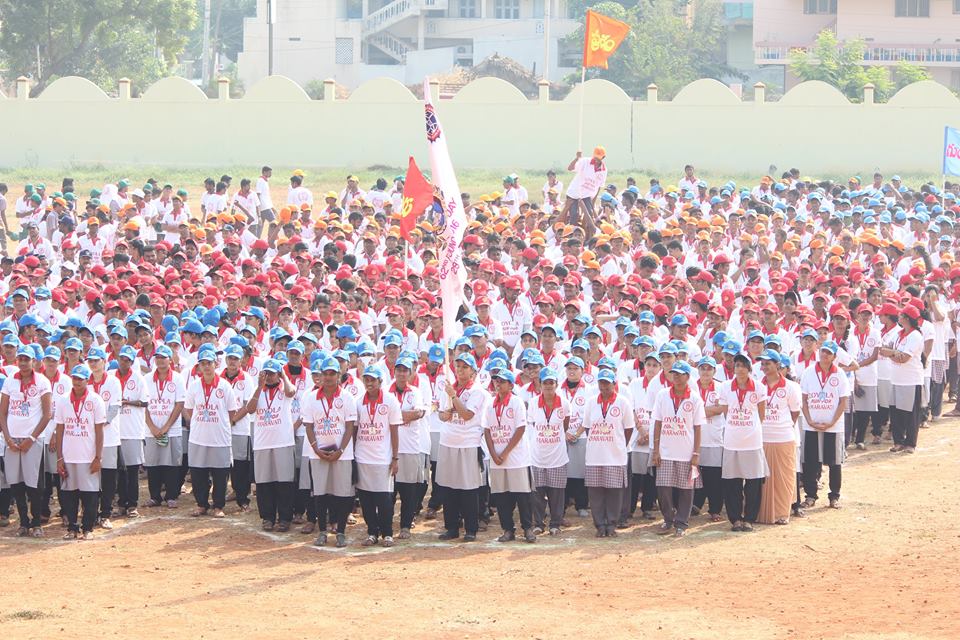 The Chief Guest was Sri Gautam Sawang IPS, an illustrious alumnus of Loyola College, Chennai & Commissioner of Police, Vijayawada City.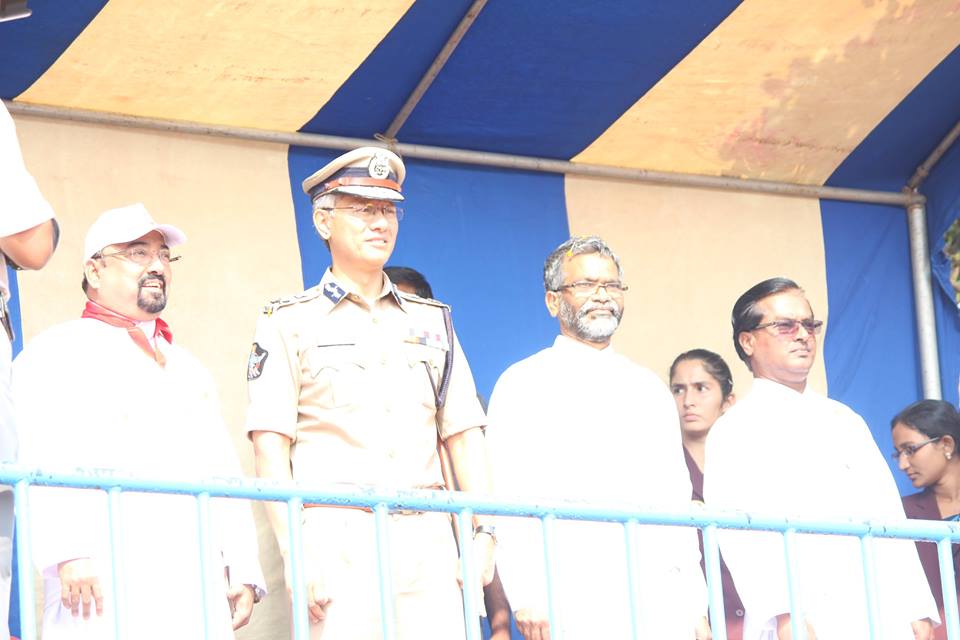 Addressing the gathering Mr.Sawang Said that it is the students who are the future builders of Amaravathi. The development of emerging capital of Andhra Pradesh is in the hands of students. He also said that, Loyola college is well known for its disicipline and academics.
The run was marched from Loyola College, Vinayak Theatre, ESI Hospital, Central Excise Colony, Bank Colony and back to college.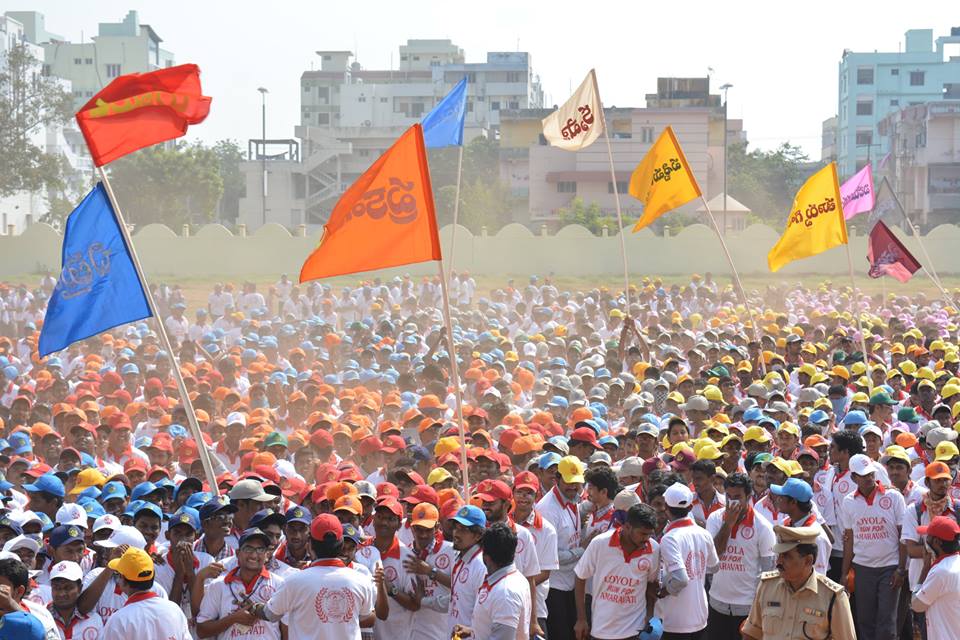 The Faculty of Andhra Loyola College has donated Rs.40,00,116 for "My Brick - My Amaravathi" to the Government with the support of Fr. Rex Angelo, Director of Andhra Loyola Alumini Association [ALCAA].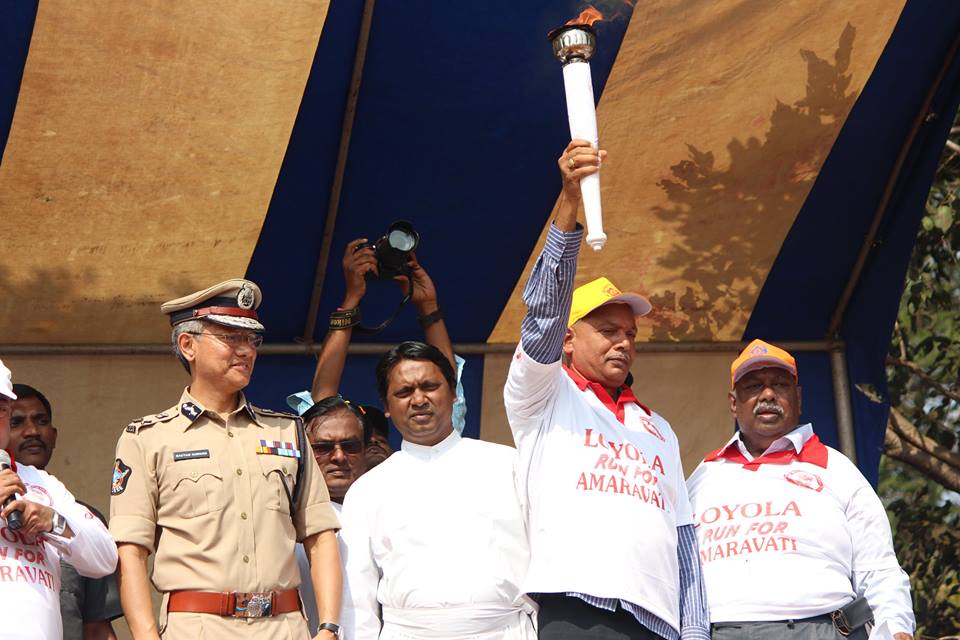 College rector Fr. Ravi Shankar and others were present. Hunderds of students of the college took part in the 3K run that was flagged off by Mr Gautam Sawang.
The run was a grand success as more than 4000 students participated in it. Principal Rev Fr, GAP Kishore, Fr.S. Raju, faculty and students were present.
Source: Sakunth, City Journalist, CollegeDekho