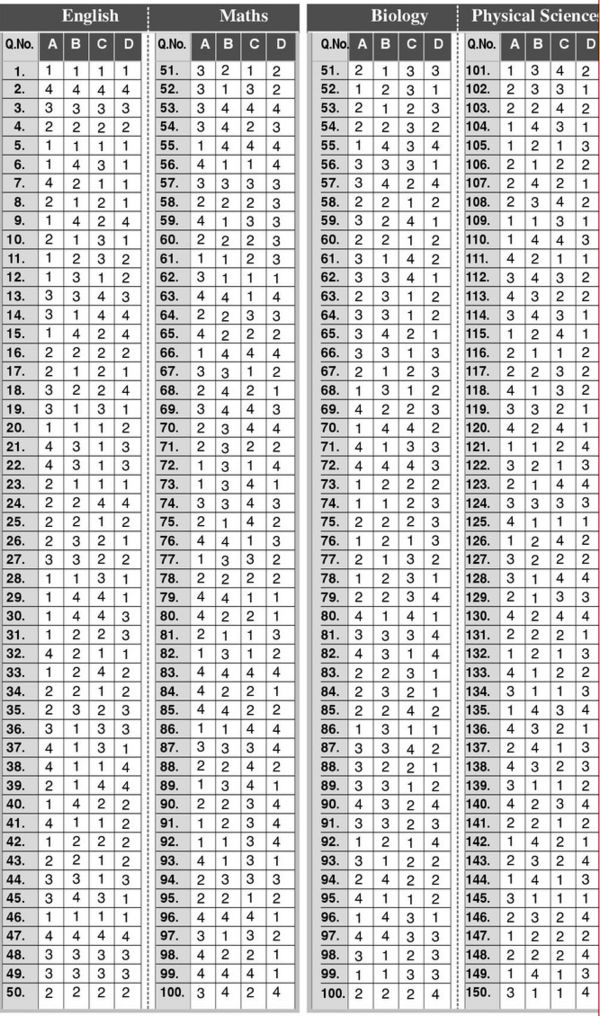 The Andhra Pradesh Residential Junior Colleges examination was held on 12-May-2016. The Answer Key for APRJC was released on 14-May-2016. Students opined that the paper was very easy. All the bits are mostly given from 10th standard text book. The results are likely to be declared this week.
A total number of 5,750 students appeared for the APRJC in Guntur District and a total number of 3,891 students attended for the APRJC examination in Vijayawada.
The students who joins Andhra Pradesh residential Junior Colleges must note the following rules:-
In these institutions, free accommodation and food are provided.
Only exam fee should be paid as per intermediate rules.
Maintenance fee is asked to pay based on the annual income of the parents.
If their annual income is below Rs.8000, there is no need to pay the maintenance fee.
If it lies between Rs.8001 and Rs.12000, then fee is Rs.400.
If it lies between Rs.12000-15000, then fee is Rs.700.
If it crosses Rs.15000, then fee is Rs.1000.
The APRJC is situated at Nagarjuna Sagar in Guntur District and the total intake is 400. The APRJC is located in Krishna District at Nimmakuru and the total intake is 310 students.
Key Source:- Eenadu Prathibha
Source: - Sakunth Kumar, City Journalist, CollegeDekho, Vijayawada/Guntur