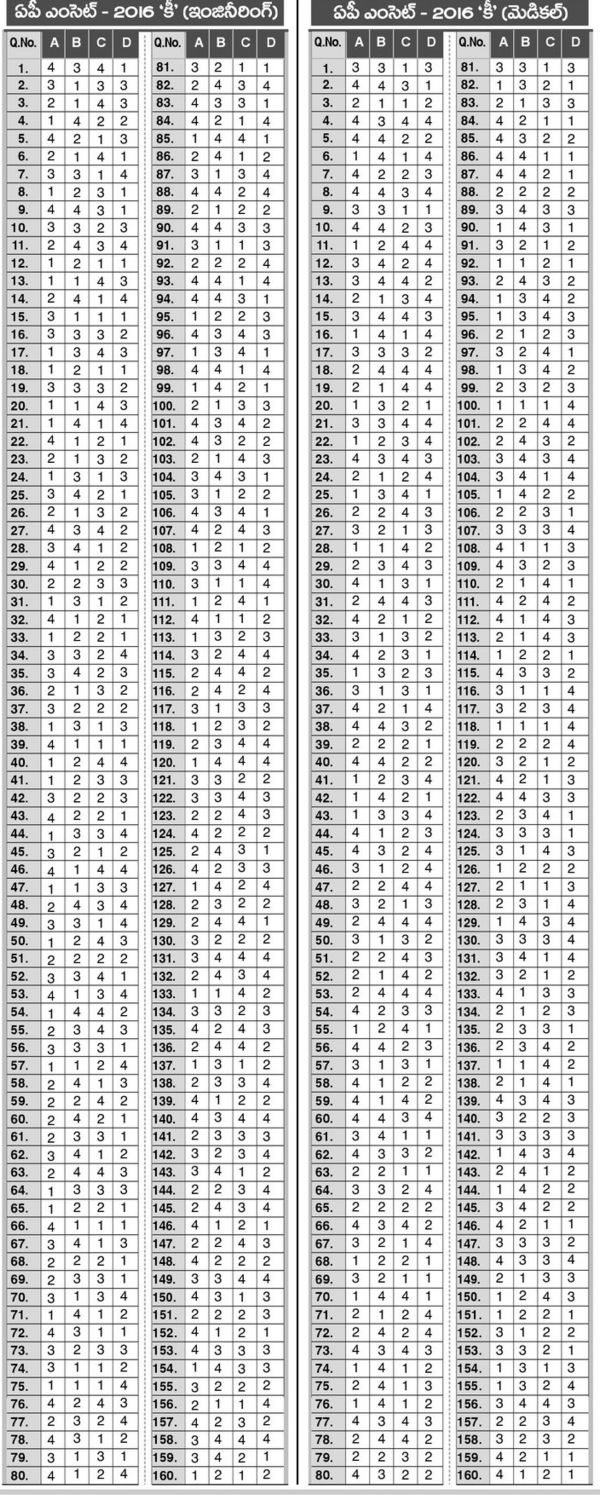 The Andhra Pradesh Engineering and Medical Common Entrance Test (EAMCET) was held on 29-April-2016. A total number of 1, 61,916 students appeared for the engineering test. A total number of 98,750 students appeared for the medical test. The engineering test commenced at 10.00 AM and continued till 1.00 PM. The test for Medicine commenced at 2.30 PM and continued till 5.00 PM. G2 set code was selected for engineering test and L2 set code was selected for the medicine test.
The test was held peacefully across Andhra Pradesh. Parents escorted their children to the examination centers. They reached the examination center 2 hours advance. Andhra Pradesh State Road Transport Corporation ran special buses to all the examination centers. Various engineering colleges in and around Vijayawada ran free buses to the examination centers. Vignan Lara Institute of Technology, Guntur provided lunch for the parents as well as for the students who appeared for the examination in their college.
The ranks will be declared on 9-May-2016. JNTUK has already released the answer key of EAMCET on 29-April-2016 at 8.00 PM. This year there were no mistakes in the question paper. The test was held in a stringent manner.
Answer Key Source: - Eenadu Prathibha.
News Source: - Sakunth Kumar, City Journalist, CollegeDekho, Vijayawada