'Avenir Jeunes 2016' that tansalates to 'Future Youth' in English, is a culinary cum production contest that was organized by Westin College of Hotel Management, Vijaywada on 15 February, 2016 in Vijaywada. Students of Hotel Management have come together to give their best in the fields of production, food and beverages, front office and housekeeping. Around 10 colleges which are affiliated to Acharya Nagarjuna University, took part in it under various segments.
Students who participated in the flower arrangement competition have taken the concept of Amaravathi, new capital city to be depicted through a process of alignment. They placed statues of Gouthama Buddha to add feel to the theme.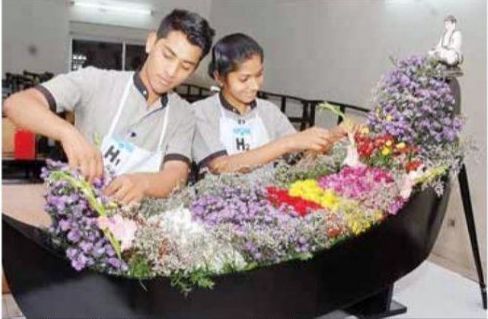 Students have put an excellent diaplay of food presentation where, they used properties to accentuate their dishes that sync with the cuisine. Delicacies like;
Coconut Rice Pudding
Sear Pan
Orange sauce
Roasted Chicken Breast
Prawn Rissito
Samak Mashwai
Coffee Chocolate Ball etc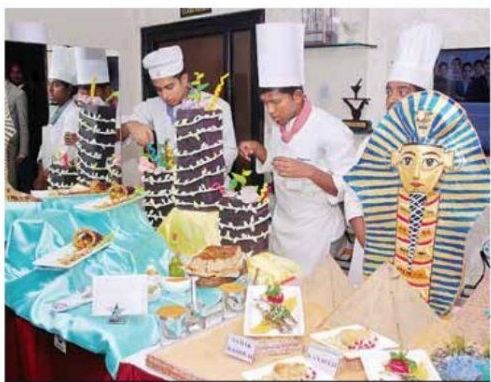 Chefs from leading star hotels adjudged the arrangements while staff and administration of participating colleges were present.
Source: Sakunth, City Journalist - Vijaywada, CollegeDekho