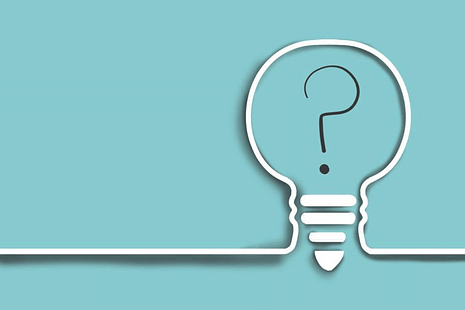 CAT 2023 Daily Practice Questions for 1 September 2023
Daily Practice Question for CAT 2023: The latest daily practice question for CAT 2023 is from the Data Interpretation and Logical Reasoning section, one of the crucial and confusing sections for CAT 2023. Aspirants shall check and attempt the question below, to self-evaluate their preparations as the answers are also available her. 
Daily Practice Question (1 September) for CAT 2023
Here is a question as practice for candidates preparing for CAT 2023 for 1 September 2023 as a reference : 
Comprehension:

Ravi works in an online food-delivery company. After each delivery, customers rate Ravi on each of four parameters - Behaviour, Packaging, Hygiene, and Timeliness, on a scale from 1 to 9. If the total of the four rating points is 25 or more, then Ravi gets a bonus of ₹20 for that delivery. Additionally, a
customer may or may not give Ravi a tip. If the customer gives a tip, it is either ₹30 or ₹50. 

One day, Ravi made four deliveries - one to each of Atal, Bihari, Chirag, and Deepak, and received a total of ₹120 in bonus and tips. He did not get both a bonus and a tip from the same customer. 

The following additional facts are also known.

1. In Timeliness, Ravi received a total of 21 points, and three of the customers gave him the same rating points in this parameter. Atal gave higher rating points than Bihari and Chirag in this parameter.
2. Ravi received distinct rating points in Packaging from the four customers adding up to 29 points. Similarly, Ravi received distinct rating points in Hygiene from the four customers adding up to 26 points.
3. Chirag gave the same rating points for Packaging and Hygiene.
4. Among the four customers, Bihari gave the highest rating points in Packaging, and Chirag gave the highest rating points in Hygiene.
5. Everyone rated Ravi between 5 and 7 in Behaviour. Unique maximum and minimum ratings in this parameter were given by Atal and Deepak respectively.
6. If the customers are ranked based on ratings given by them in individual parameters, then Atal's rank based on Packaging is the same as that based on Hygiene. This is also true for Deepak.

Question 1: What was the minimum rating that Ravi received from any customer in any parameter?
Question 2: The COMPLETE list of customers who gave the maximum total rating points to Ravi is
[1] Atal
[2] Bihari
[3] Bihari and Chirag
[4] Atal and Bihari
Question 3: What rating did Atal give on Timeliness?

Question 4: What BEST can be concluded about the tip amount given by Deepak?
[1] Either ₹ 0 or ₹ 30 or ₹ 50
[2] Either ₹ 30 or ₹ 50
[3] ₹ 50
[4] ₹ 30

Question 5: In which parameter did Atal give the maximum rating points to Ravi?
[1] Hygiene
[2] Behaviour
[3] Timeliness
[4] Packaging

Question 6: What rating did Deepak give on Packaging?
[1] 7
[2] 8
[3] 5
[4] 6
5[3] Bihari and Chirag 6[1] Either ₹ 0 or ₹ 30 or ₹ 50[2] Behaviour[1] 7
Answers: 
1. 
3.
5. 
2. 
6. 
4. 

Also Read | 
Stay tuned to CollegeDekho for more Education News pertaining to entrance exams, boards, and admission. You can also write to us at our E-Mail ID news@collegedekho.com.