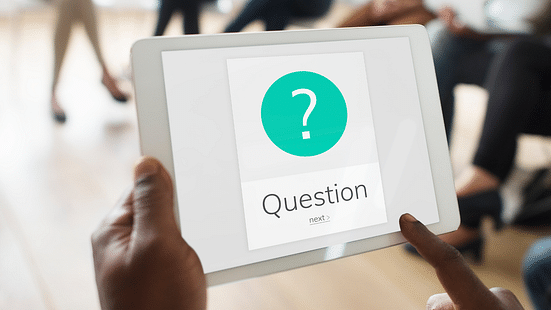 Daily Practice Question for NEET 2024 Biology 21 August 2023
Daily Practice Question for NEET 2024 Biology: The National Testing Agency will conduct NEET 2024 Biology examination in May. If you're aiming for a good score in NEET 2024, it's a good idea to start preparing early. One effective strategy to get familiar with the syllabus is to practice questions every day. This not only helps in effective preparation but also ensures that you remember what you've studied. To assist in exam preparation, we've provided five daily practice questions for NEET 2024 Biology. Try answering them based on your understanding of the topics to evaluate your preparedness for the forthcoming examination.
Daily Practice Question for NEET 2024 Biology (21 August 2023)
The following table displays the daily practice questions for NEET 2024 Biology (21 August 2023) from the 'Plant Kingdom' chapter of the Botany segment:
Question 1: The pyrenoids are made of
(1) Proteinaceous centre and starchy sheath
(3) Core of starch surrounded by sheath of protein
(2) Linnaeus classification of plants was a natural classification as it was based on the androecium structure. 
(4) Natural classification systems are based on natural affinities among the organisms. 

Question 3: What is not true for red algae?
(1) Lack centriole and flagella
(3) They reproduce using alternation of generation(2) Core of protein surrounded by fatty sheath

Question 2: Identify the correct statement:
(3) Artificial systems gave equal weightage to vegetative and sexual characteristics. 
(4) The stored food is floridean starch very similar to cellulose. 
(1) Leaves are one cell thick except at the midrib and lack stomata. 
(2) The first gametophyte stage is protonema that is creeping and green. 
(3) The second stage is the leavy stage, which develops from the secondary protonema as a lateral bud. 
(4) Rhizoids are elongated and unicellular. 
(1) Green 
(2) Brown
(3) Red
(4) All are found at equal depths
(4) Core of nucleic acid surrounded by protein sheath

Question 5: Which of the following algae is likely to be found in the deepest waters?

Question 4: Identify the incorrect statement regarding mosses: 
(1) The earliest systems of classification used only gross superficial and morphological characters.(2) Accessory pigments include phycocyanin, phycoerythrin, and allophycocyanin
Also Read | 
Stay tuned to CollegeDekho for more Education News pertaining to entrance exams, boards, and admission. You can also write to us at our E-Mail ID news@collegedekho.com.