Jadavpur University Arts Faculty Students' Union presents its Annual Cultural Carnival for this year 'AFSU Sanskriti 2016'. The three-day-long power packed cultural carnival commenced from April 26, 2016, and it will conclude on April 28th, 2016.
The exciting Cultural Carnival will be filled with some super entertaining and uninterrupted fun events like The Judgement Quiz, Debate Justify, JAM (Just A Minute), Just your Voice, Just the dance floor, Just Google (Treasure Hunt), Jukebox, Just the Spain (Street Play), Just For the Artists, Judicious Words, war of bands, Student's performances and many more.Besides all these, AFSU is also brought an exclusive fashion show this year, the first ever fashion show of AFSU Sanskriti ever, titled as 'Just Couture Fashion Show' which held on April 26th, 2016 at the O.A.T Hall inside the University campus.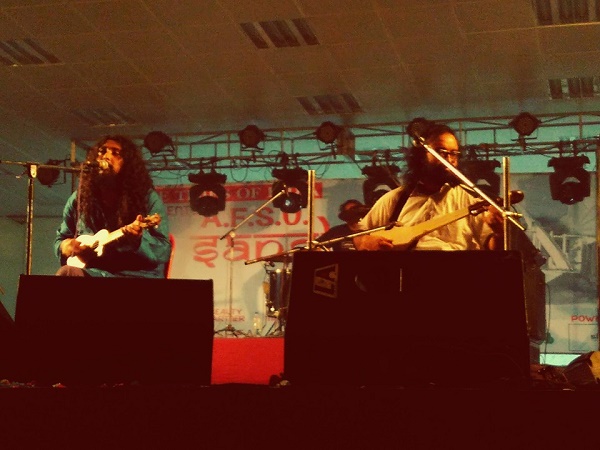 The first day of the Cultural Carnival already showed a big spark of attraction with mesmerizing performances of famous musicians like Arko Mukherjee and Fiddler's Green featuring Satyaki Banerjee and many others. Still there are loads of amusements and excitements to come in these two days. The excitement is fueling up towards the ultimate blast.The excitement would be doubled up on April 27th, 2016 with the movie premiere of Kaushik Ganguly's "Cinemawala" with the special appearance by Parambrata Chatterjee, Sohini Sarkar, Kaushik Ganguly and Paran Bandopadhyay in the Gandhi Bhavan inside the University campus and with the live performance by the famous band 'Humsufi'. If you are a fun enthusiast then don't miss it.Be there to feel this ultimate enjoyment.
Source: Soutrik Das. City Journalist, Kolkata, CollegeDekho
Picture Credit: 'AFSU Sanskriti'16' facebook page (Thank you guys, You all are awesome!)