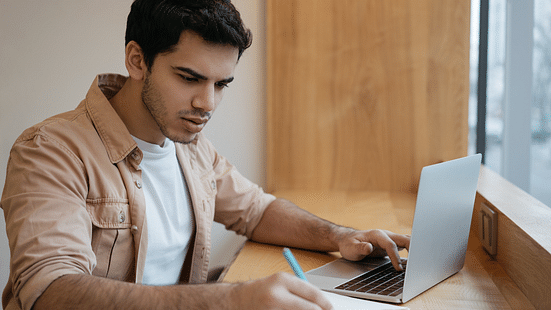 IIT JAM 2024 Registration: Instructions to upload photograph
IIT JAM 2024 Registration: IIT Madras, the conducting authority for IIT JAM 2024, exam has opened the registration window for all aspirants from September 5, 2023 onwards. With this, the candidates must know the guidelines of the documents required for IIT JAM 2024 registration and their upload instructions. Uploading an invalid photograph may result in the rejection of the application form. Hence, check the Instructions shared by IIT Madras to upload the photograph of the applicant in IIT JAM Application Form 2024. The institute will accept online forms until October 13, 2023 only. 
Also Read: IIT JAM Application Form 2024 Released
IIT JAM Registration 2024: Instructions to Upload Photograph
Submitting a good-quality photograph is an important part of the IIT JAM Application Process 2024. Here are the important guidelines for uploading picture in the registration form:
The IIT JAM 2024 Admit Card will contain the same photograph that will be uploaded while filling out the application form.

The applicant's must match with the photograph on the exam day.

Image Dimensions of 3.5 cm (Width) x 4.5 cm (Height) are mandatory to submit.

The photograph must not be older than 3 months and the of higher resolution. An unclear or blurred picture may result in rejection.

The photograph scanned file must be in JPG/JPEG format only.

The maximum resolution of the JPEG/JPG image can be 480×640 pixels and the minimum resolution of the JPEG/JPG image should be 240×320 pixels. The file size of the photograph has to be in the range of 5 KB to 200 KB.

The photograph's background must be of very light colour (White background preferred).

The applicant must be facing front-side directly into the camera and the Face must cover 50% of the total image area.

Any Head mask, Cap, Muffler, Scarf, face mask etc. has to be removed from the picture to get clear face recognition.

For the applicants who wear spectacles, there is a chance of glare reflecting through their lenses. Hence, it is recommended either to remove the glasses in the photograph or wear a tinted glass lens.

There will be no refund provided to the students whose applications will be rejected due to poor quality of photographs or other documents.
Stay tuned to CollegeDekho for more Education News pertaining to entrance exams, boards, and admission. You can also write to us at our E-Mail ID news@collegedekho.com.