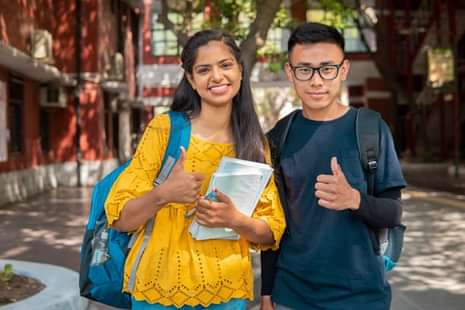 Expected Rank for 300 Marks in JEE Advanced 2023
JEE Advanced 2023 Expected Rank for 300 Marks: The candidates who qualify JEE Advanced 2023 examination and later register for the counselling process will be allocated a unique rank based on which the seat allocation will take place. This rank is calculated from the raw marks obtained by the students as a summation of both Paper 1 and Paper 2 and wherever two or more candidates score the same overall marks, their rank will be decided by the tie-breaking policy decided by the conducting authority. Other factors that affect JEE Advanced 2023 marks vs ranks are mainly the score of the topper and the overall performance of the students.
A score of 300 marks in JEE Advanced examination is an extremely good score which has an expected rank range of about the top 5 to 45 ranks. It will ensure admission at any institute and branch as the candidate wishes.
Expected Rank for 300 Marks in JEE Advanced 2023
The CRL and category-wise expected rank in JEE Advanced 2023 for 300 marks is as follows. Topper's score is expected to be around 330 marks as per the analysed difficulty level of the paper.
Marks
Category
JEE Advanced 2023 Expected Rank
(Category-Wise)
300 marks
CRL
Less than 45
OBC-NCL
1 to 10
Gen-EWS
1 to 10
285 marks
CRL
Less than 65
OBC-NCL
Less than 20
Gen-EWS
Less than 25
270 marks
CRL
Less than 90
OBC-NCL
Less than 35
Gen-EWS
Less than 40
Note: For SC and ST categories, the category-wise topper is usually lower than 300 marks. Hence, an analysis for the same has not been provided.
The allocation of JEE Advanced 2023 rank will be done in Common Rank List (CRL) as well as the candidate's reservation category (except for general/open). The seat allocation will take place as per the category-wise ranks for all reserved categories and as per CRL ranks for the general category.
JEE Advanced 2023 Marks vs Ranks and Cutoff
The important links related to JEE Advanced 2023 expected cutoff and marks vs ranks analysis are given below:
Expected JEE Advanced 2023 Cutoff for IITs
For several top IITs in the country, the expected opening and closing ranks for all branches in a category-wise manner are available through the links below:
JEE Advanced 2023 Related Links
Following are the links you may find helpful now that JEE Advanced exam is over:
Stay tuned to CollegeDekho for more Education News pertaining to entrance exams, boards, and admission. You can also write to us at our E-Mail ID news@collegedekho.com.