The final year MBA students of Mittapalli Engineering College, a group of institutions of Narasaraopet Engineering College won prizes in various competitions conducted by various colleges in the academic year 2015-2016. On this occasion the college management conducted an appreciation ceremony for the students who won prizes in various competitions.
College principal, Dr. A. V. Bhaskar Rao said that, "It is the customary practice of the college to award cash prizes to the students who excel in various competitions conducted by various engineering colleges. Students who won a lot of prizes in competitions are rewarded every year. This year students have participated in a total number of 34 competitions and brought laurels to the college. Students won prizes in B-Quiz, Young Manager, HR event and various cultural programs. The MBA department is very active in sending students for various competitions. The students are divided into 6 Teams and sent for various competitions. Among them one team which consists of 7 students won prizes in 15 competitions".
The college management and faculty congratulate the students. College principal awarded the students with cash prize and greeted for bright career. Students thanked the college management and the department of MBA for being cooperative and supportive. The ceremony was attended by College Secretary, Mittupalii Satyanarayana.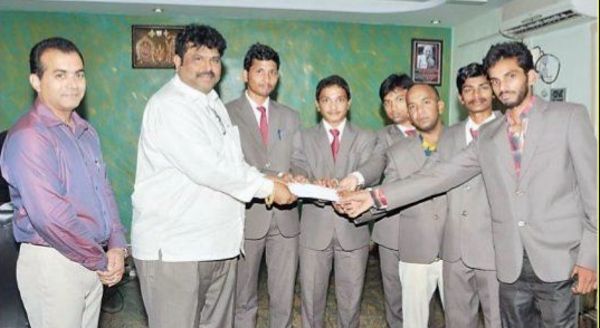 Source:- Sakunth Kumar, City Journalist, CollegeDekho, Vijayawada/Guntur