SRR and CVR Government Degree College celebrated 79th Anniversary at college auditorium on 27-February-2016 in a grand manner. The celebrations started with lightening of lamp by the Chief Guest Shri. Bonda Uma, MLA, Vijayawada East.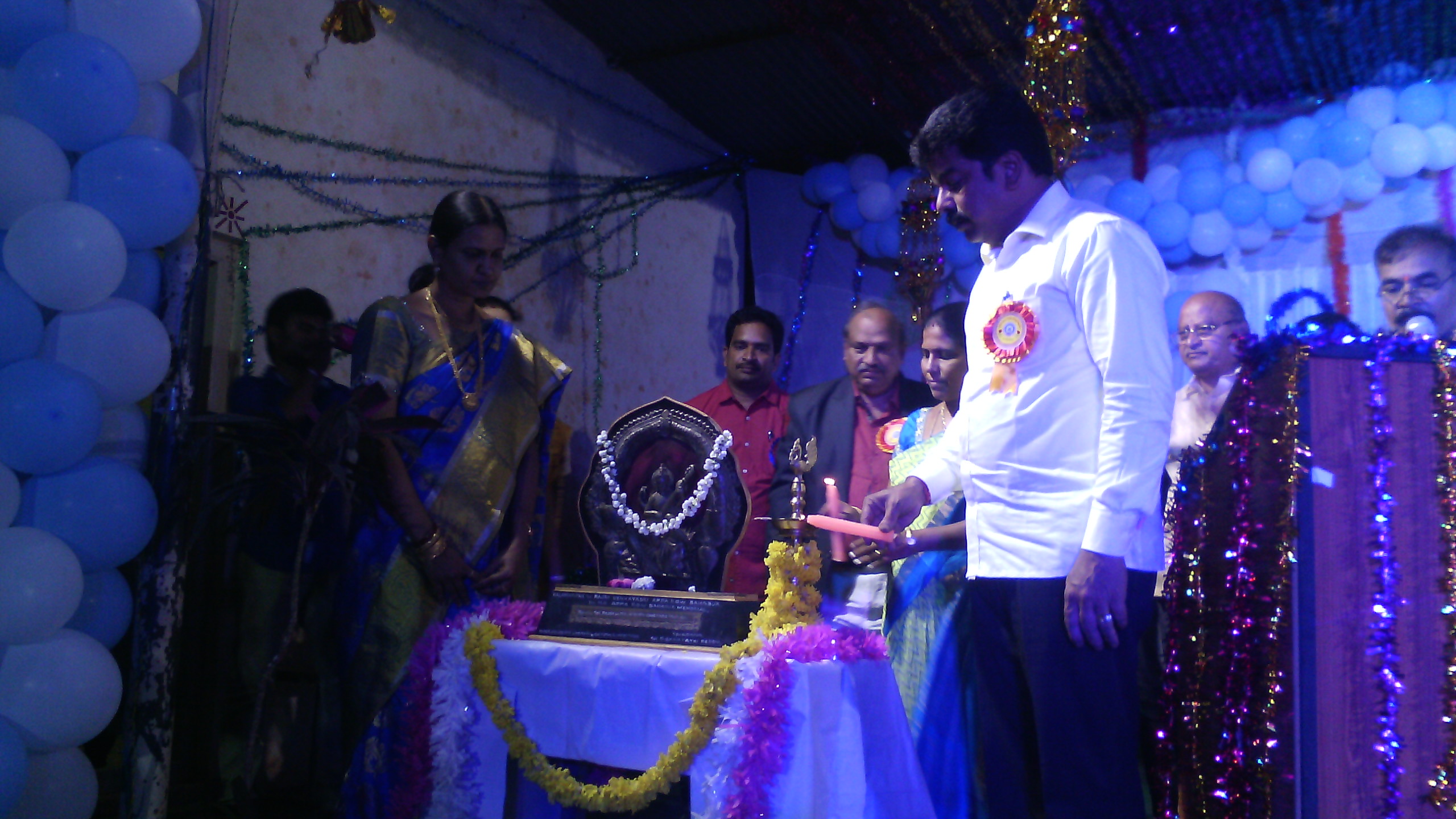 Later Aparajitha, 1st Year M.A Student welcomed the guests with a classical dance. Students of 2nd Year B.A sang a prayer song.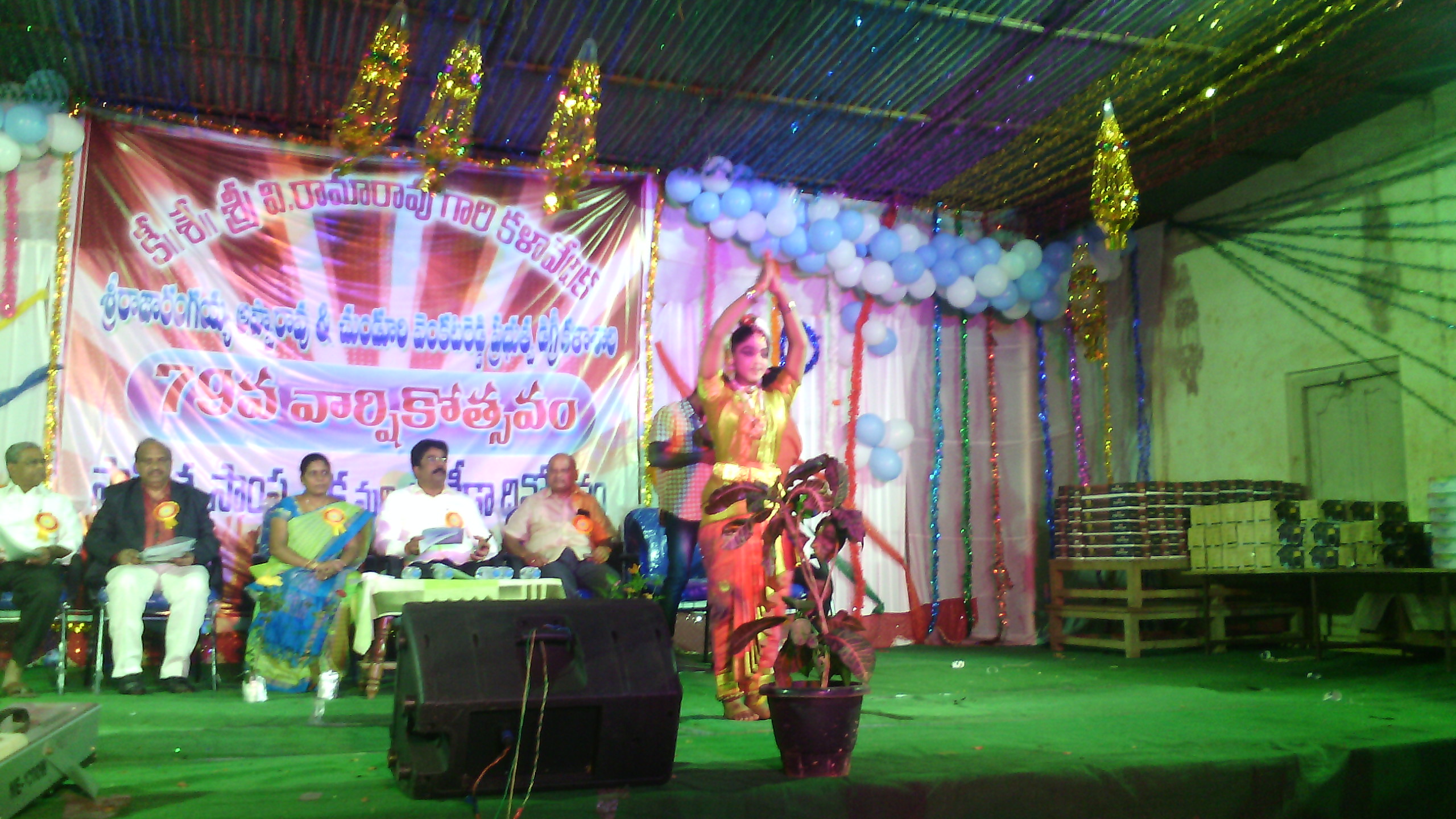 After the initial formalities, college principal, Shri.Ravi presented the college report for the academic year 2015-16 in a brief manner. He stated that the college strength rose to 11% than the previous academic year. The total strength of the college is 1,859. He proudly announced that 394 students have been selected in campus placements. He also said that the college has stood in the 1st place in Krishna district in academics for the year 2014-15. He congratulated all the students who brought many laurels to the college.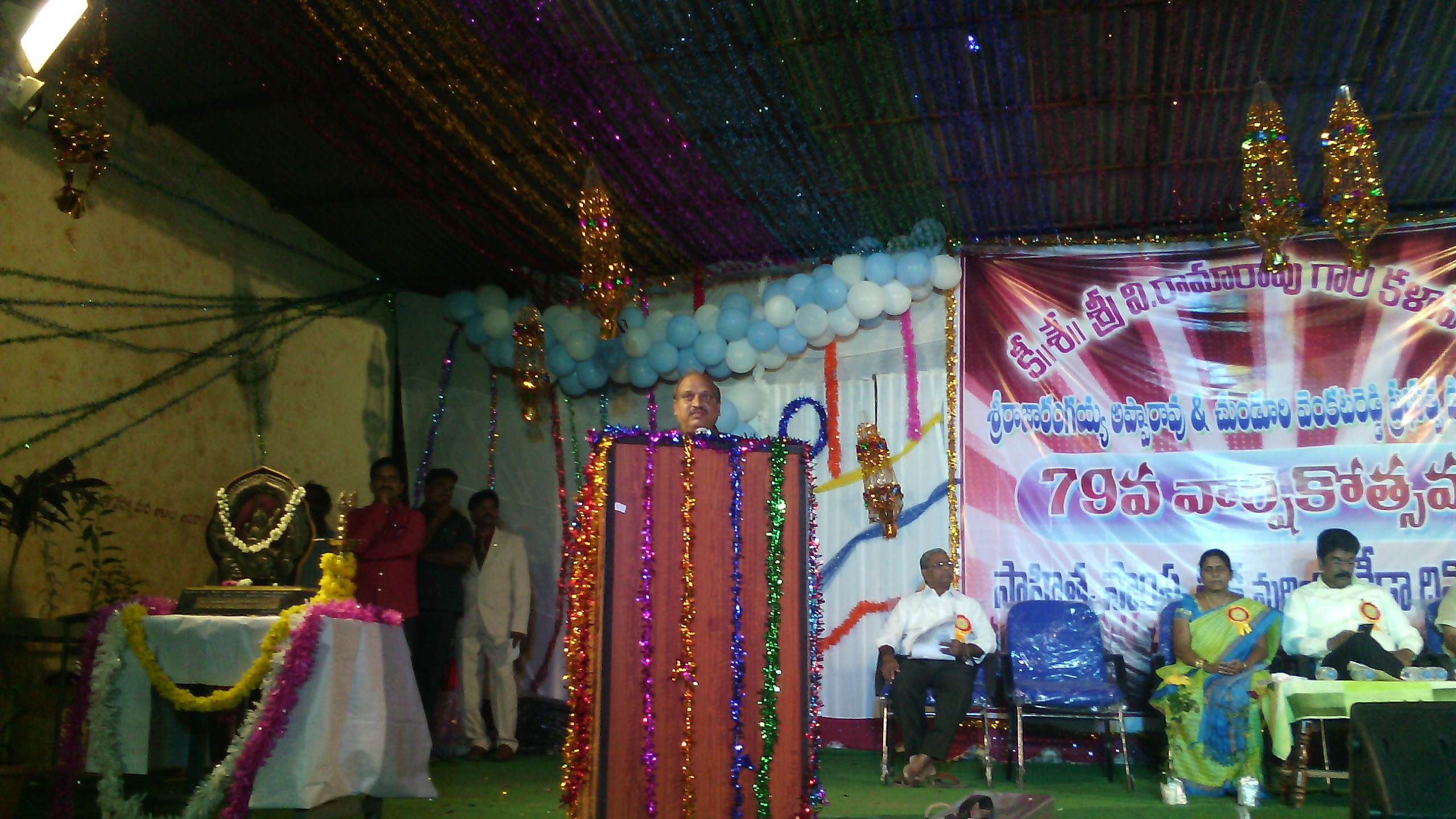 Addressing the students, Chief Guest Shri. Bonda Uma said that "Students must develop leadership qualities to excel in career." He also encouraged the students to utilize the library of the college to develop positive knowledge. He promised that he would try to persuade the government to release more financial resources for the development of the college.
Prizes were distributed to all the merit students and winners of intramural competitions by the chief guest. Cultral programmes followed and students enthralled the audience with
Classical Dance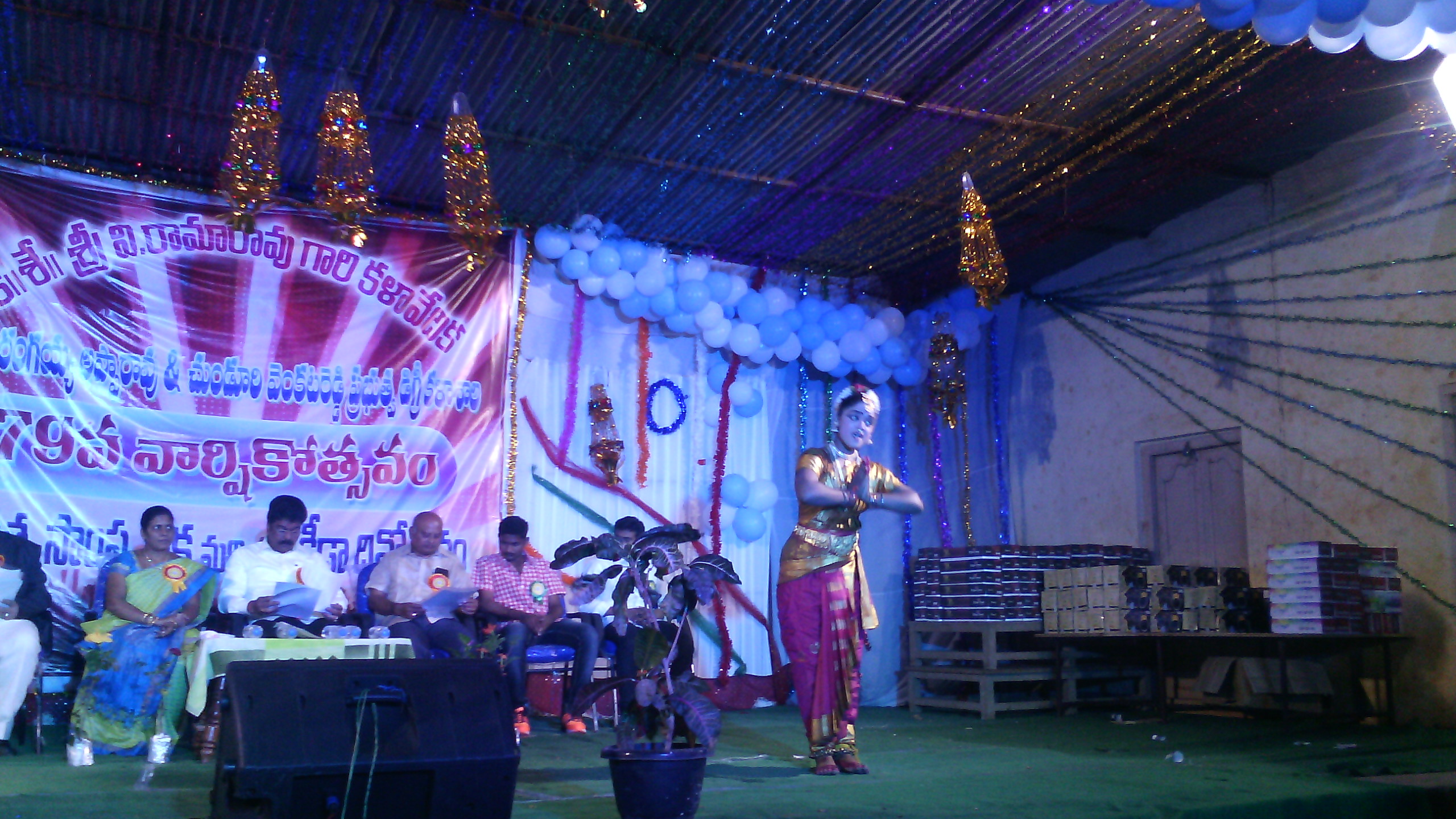 Western Dance
Skit and
Fashion Show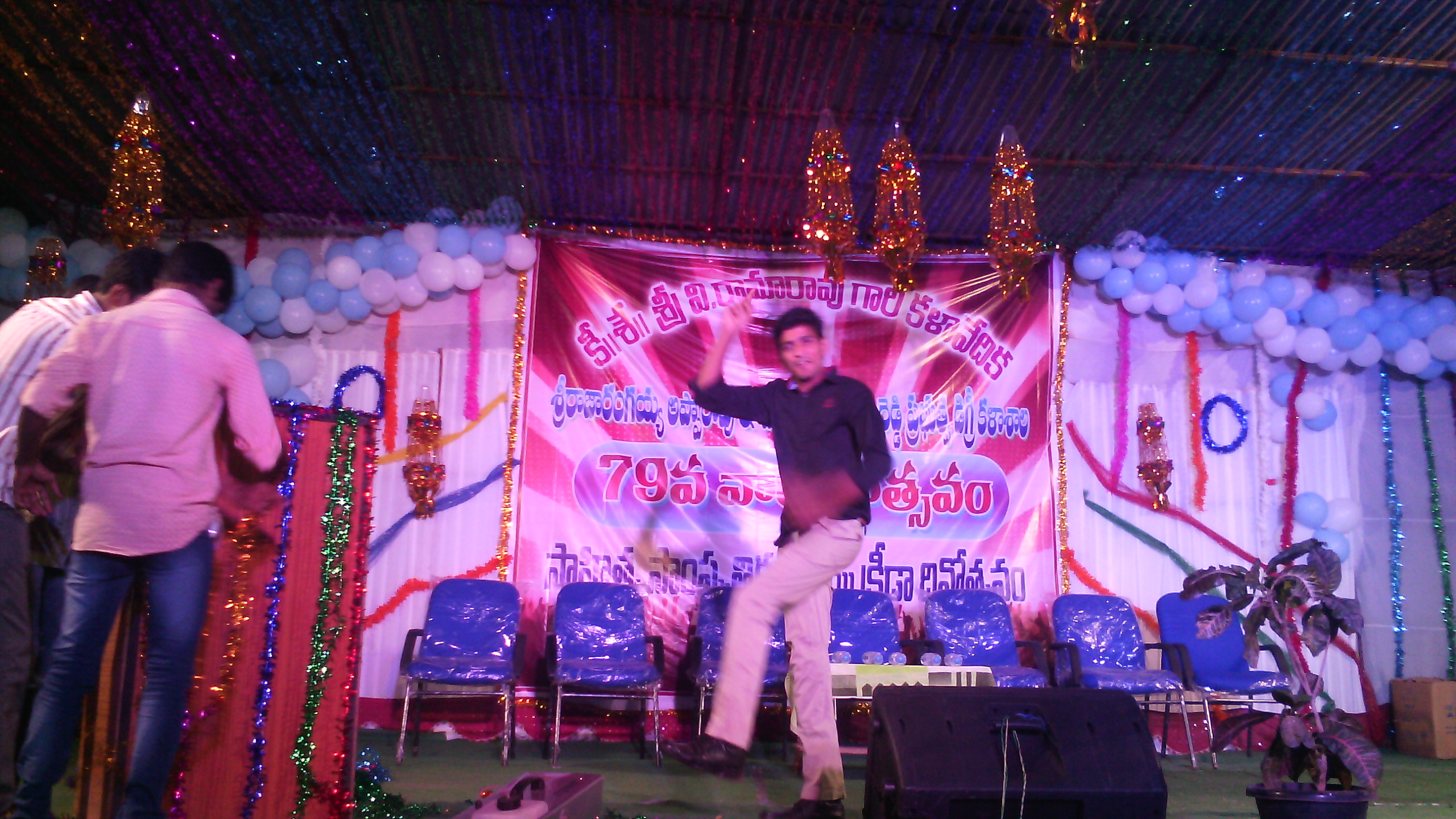 College Management, faculty, students, print and electronic media were present at the event.