St. Ann's College of Engineering and Technology has been selected as Andhra Pradesh's Technical Development Institute. The college management conducted a press meet on this occasion.
College secretary, V. Rama Krishna Rao said, "A total number of 45 colleges in Andhra Pradesh have been selected as AP Technical Skills development centers. A team of APTSD have visited the college in the month of April and assed the equipment, labs and other facilities. The college has been qualified as APTSD as it has all the facilities. Under this APTSD Rs.50 Lakh will be granted by the AP Government for the construction of new building with all the essential facilities which are essential for technical training". The training will be given to the engineering students of Prakasham and Guntur Districts in
3D Technology,
Manufacturing of Agricultural equipment,
Manufacturing of electronic goods,
Arraigning spare parts of two wheelers and four wheels and many more".
The following labs will be established under this project:-
Design Lab
Home Electronics Lab
Commercial Electronic Lab
Welding Lab and
Agro Machinery Lab
This training will be given in collaboration with the Siemens Company, Germany. Placements will be provided to the students who excel in training sessions. This training will commence from this academic year i.e. 2016-2017.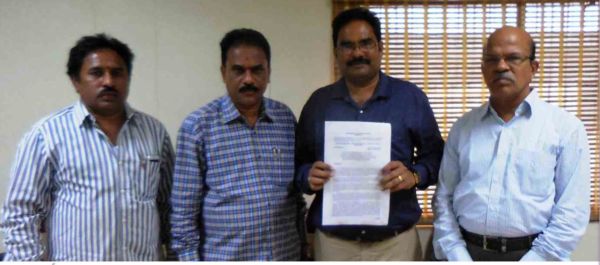 Source:- Sakunth Kumar, City journalist, CollegeDekho, Vijayawada