The Andhra Pradesh EAMCET – 2016 Engineering results were released on 9-May-2016. The results of medicine were not released due to Supreme Court's decision on NEET. The students of Guntur district secured excellent ranks in the results.
The following students are the toppers of Guntur District in EAMCET – 2016:-
M. Prasanth Reddy secured state level 4th Rank.
N. Jaya Krishna Sai Vinay secured state level 10th Rank. He belongs to Mangalagiri, Guntur District.
K. Hanumanth Pranav secured state level 38th Rank.
M. Bhargav secured state level 40th Rank.
CH. Rahul secured state level 45th Rank.
P. Harika secured state level 57th Rank.
K. Hari Prasad secured state level 66th Rank.
Venkat Lalith secured state level 77th Rank.
CH. Akhil secured state level 147th Rank.
This year boys outshine girls in the results. Only one girl from Guntur district secured a rank below 100. Total number 19,268 students of Guntur District have qualified EAMCET. The overall pass percentage of district has been recorded as 90.
M. Prasanth Reddy and Jaya Krishna said that, "It is due to the support from our parents and lecturers we have secured state level ranks. they motivated us, encouraged and driven us in a way to secure excellent rank".
Jaya Krishna, stae level 10th Rank holder with his parents.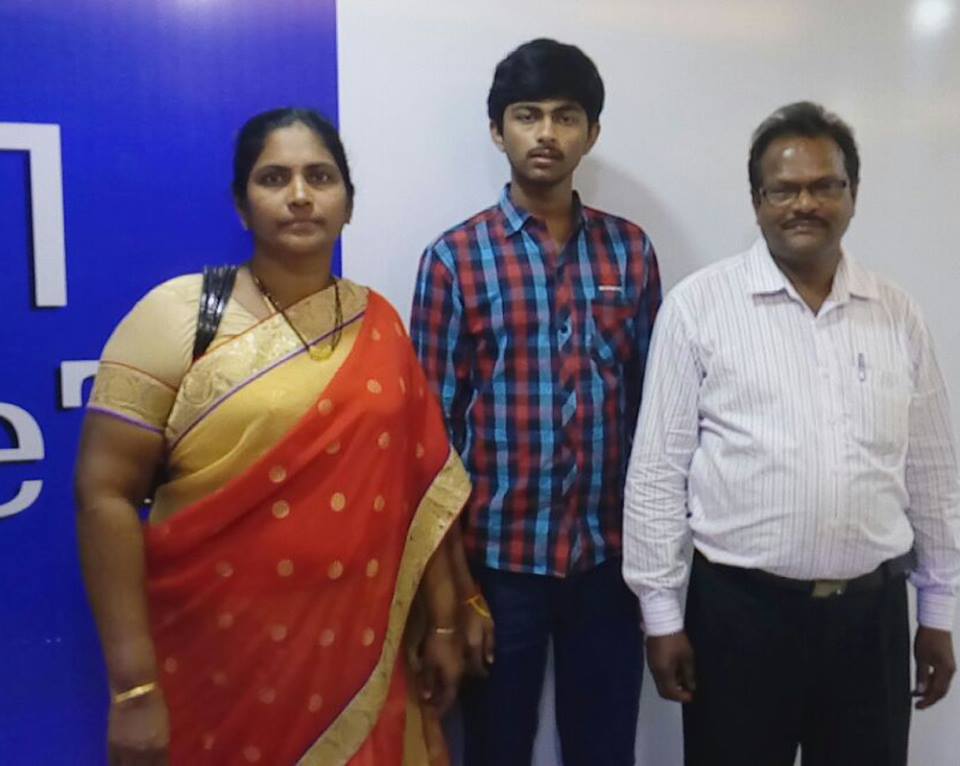 Source:- Sakunth Kumar, City Journalist, CollegeDekho, Vijayawada/Guntur