Sharref a final year Mechanical Engineering student of Rise Krishnasai Group of engineering College designed a solar car. He did this project along with his friends. It took 4 Months to complete the project and it was completed last week. The college management conducted a press meet to congratulate the students and to give the details about solar car.
College chairman, Chinna Rangamanar said, "Shareef and group came to us and explained about the project few months back and said that it would cost Rs.3,00,000 to complete the project. Observing the students talent, the college management financed the project. The students received a sum of Rs.1,00,000 for the project. The students are self-confident about the project and completed it within given time". He congratulated the students and assured that he would take the project to state level.
Sharref gave the details about the Solar Car. He said that, "The car runs on Solar Energy and travels at 60 kmph. The car has seating capacity of six. One can travel 250 Kms continuously through this car. We are trying to increase the capacity of travelling of car to 500 Kms. The Mechanical engineering department also helped the project financially".
The students thanked the college management and faculty of Mechanical Engineering Department for their financial and t6echnical support.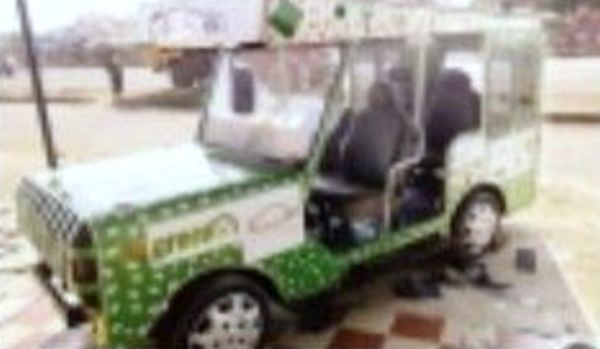 Source:- Sakunth Kumar, City Journalist, CollegeDekho, Vijayawada