VSPM AHE formerly known asVidya Sikshan Prasarak Mandal's NKPSIMS RC and LMH Nagpur celebrated their Silver Jubilee on 24th December, 2015. The organisation was formed by Padmashree Kamalatai Hospet with a vision to provide education to backward class students. The present Chairman of this trust is Mr. Ranjit Deshmukh who is a Mechanical Engineer and Ex. Minister of State of Maharashtra.
Affluent Guests at Silver Jubilee of VSPM AHE:
*Union Minister - Hon. Mr. Nitinji Gadkari
*Chief Minister of Maharashtra - Hon. Mr. Devandra Fadnavis.
*Cabinet Minister for Finance, Planning and Forest - Hon. Mr. Sudhir Mungantiwar and
*MLA - Ashish Deshmukh
*MLA - Sagar Meghe
*Commissioner Rajwardhan Sinha and Dr. Ved Prakash Mishra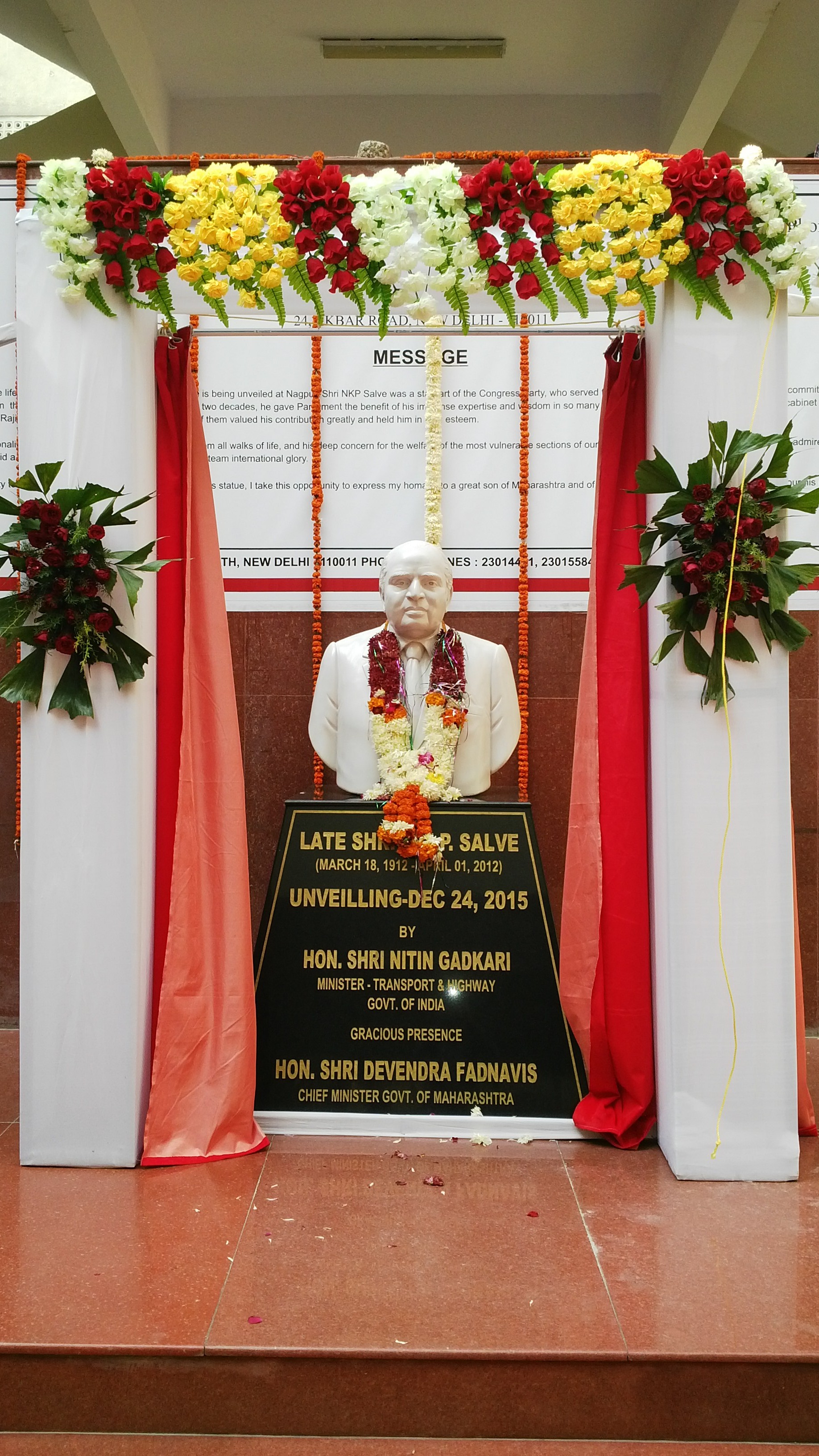 There was inauguration of statue of NKP salve by Union Minister Nitinji Gadkari and paramedic care unit.
There were numerous awards given out under following category:
*For excellence in social service - Dr. Avinash Saoji who runs Prayas Sevankur foundation in Amravati
*Academic excellence award - Dr. Sunil Gupta from Nagpur
*Medicine - Dr. Vijay Bhavani from Bhopal
*Excellence in Performance - Dr. Riyaz Farooqi
? Dr. Umesh Khurana based out of Sydney, Australia
*Outstanding social performance - Dr. Avinash Satav & Kavita Satav
The Silver Jubilee celebration was organised and executed by Mr.Sanjay Pratap Jog, who is the Chief Operating Officer at the VSPM AHE.
Dr.Shubhada Gade, who is the Joint Organizing Secretary for this event said, "I am here with this institute from the last 25 years from the first batch of the institute. This was grand event and everything went as we Dr. Praveen Kumar who presided the students organizing committee said, "We were very excited about this silver jubilee event. It's a big platform for us. My team - Dr. Shivam Garg, Dr. Swapundeep Kaur, Dr. Pooja Kolapurkar and I have done lot of homework and worked hard to plan this event. The Grand musical concert of Bollywood singer Kunal Ganjawala and Shruti Pathak were the evening highlights in the college campus for college staff and students. NKP Salve Institute of Medical Sciences Research Centre and Lata Mangeshkar Hospital are well-known for being the finest educational institute in the country.