University of Petroleum & Energy Studies (UPES) in collaboration with Uttarakhand State Council and NSERB and Govt. of India Science & Technology department organised a seminar in Dehradu to build a close communication between science and media. It is believed that media is more focused and directed towards entertainment, politics, fashion and film industry, whereas Science does not reach out to as many people as it should.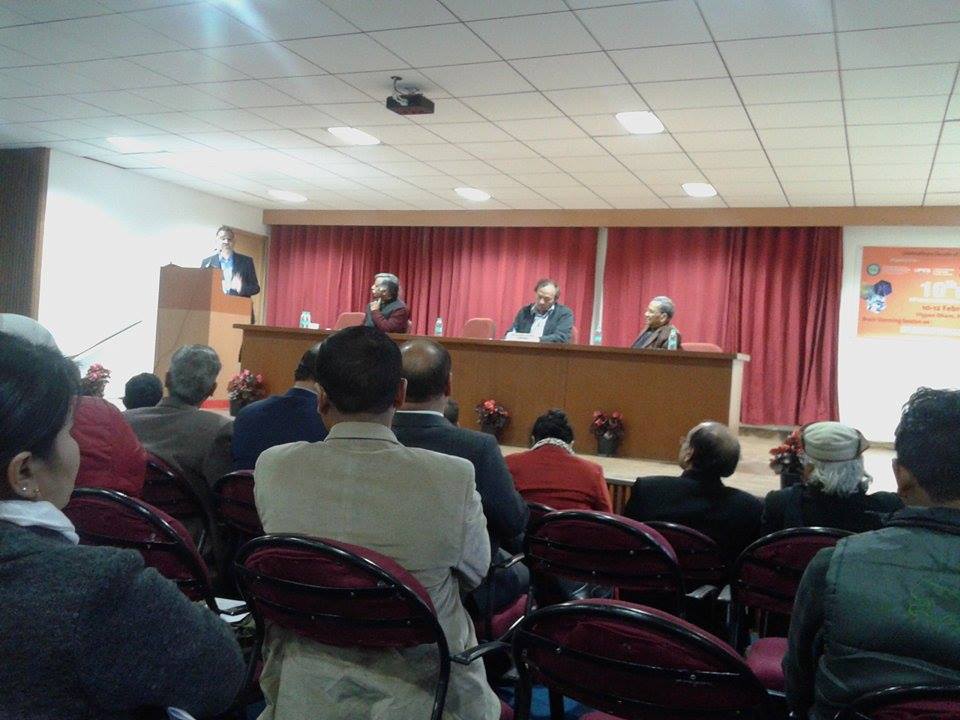 The session commenced with the speech given by Devendra Mewari, an eminent science writer from New Delhi followed by the speech delivered by five lead speakers, editors of various newspapers and also experts who gave commendable views on howthis gap of science and social media can be bridged.
Lead Speakers:
Mr.Biju Negi, Beej Bachao Andolan, Uttarakhand

Mr.Rajeev Lochan Shah, Editor in Chief, Nainital Samachar

Mr.P. Sunderarajan, independent science journalist (ex-The Hindu), New Delhi

Shri Utkarsh Sinha, media person from Lucknow

Dr. Vir Singh, GB Pant University, Pantnagar
The experts at the session include:
Mr. Girish Gururani, Editor, Hindustan Times (Hindi), Dehradun

Mr. Kuldeep Singh Panwar, Senior Sub-Editor, I Next, Dehradun

Mr. Virendra Bhardwaj, Bureau Chief, Punjab Kesri, Dehradun

Mr. Sonu Singh, Zee Sangam, Dehradun

Mr. S.M.A. Kazmi, Editor, The Tribune, Dehradun

Mr. Bikram Singh, Director, Meteorological Centre, Uttarakhand

Dr. Punam K Singh, Regional Director, IGNOU, Shimla

Dr. Goving Singh, Head - Department of Mass Communication and Journalism, Haldwani

Ms. Anjali Nauriyal, Times of India, Dehradun
All these esteemed dignitaries were of the opinion that the idea is to approach an ideal condition whereby the deliverables of the science reach into the hands of the common person of the society, through the use of various communication tools within a minimum time lag.
Source: Mansi, City Journalist - Dehradun, CollegeDekho