Sithila Devi Dasi, the lady who has been Relentlessly Imparting Value Education to Students over the years recalls here sojourn in an interview with collegedekho.com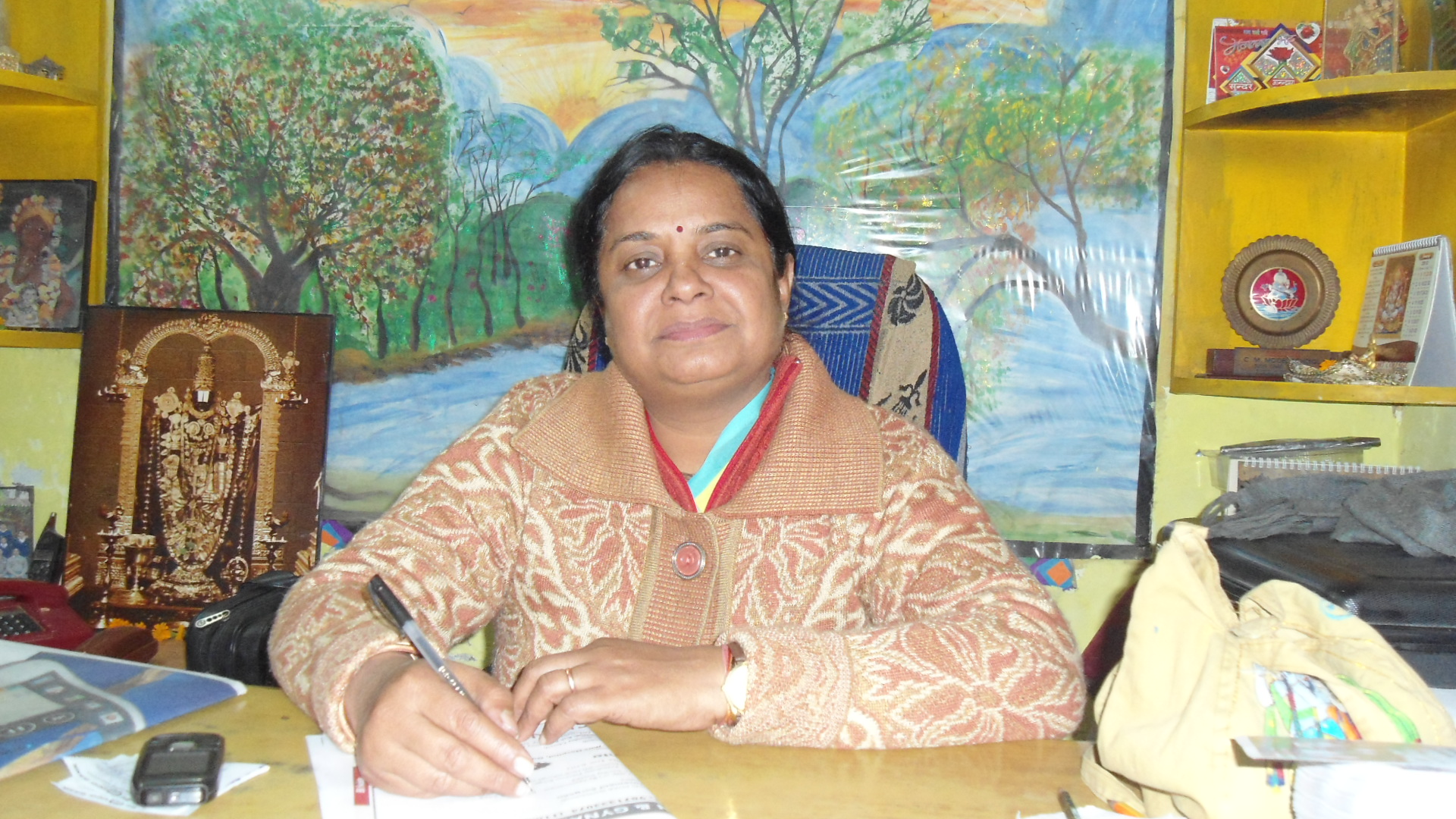 Shree Chaitanya Public School located near Rithala metro station in sector 5, Rohini is different from other public schools. Every morning in the school begins the Vedic way of ancient India.
As soon as the morning session starts, students directly go to do Tulsi Arti and Narasingha Arti. This is followed by Kirtan, Bhajan and recitation of Slokas from the Bhagwad Gita and meditation of Mahamantra. The school follows CBSE syllabus.
"We are providing modern education in English medium but at the same time we are also providing Vedic education for our students' spiritual, moral and overall development," says Sithila Devi Das, principal and founder of the school. The result of such approach is reaping rich dividends, she adds. "Our students are shining in all the fields despite the fact that some of them hailing from economically weaker sections".
Sixteen years back, Sithila Devi and her husband Late Anand Chaitanya Das started the school with students whose number could be counted on their fingers. The couple had returned from the USA after leaving their highly-paid jobs and started the project of imparting Vedic education. Her husband was a triple master degree holder from Texas University and was an engineer by profession. Sithila Devi Dasi is also an MA in economic and B.Ed. Her son and daughter are also devotees settled in USA and Kolkata.
Students of the school come from a cross-section of society. Besides, school curriculum, they are adept in extra- curricular activities as well and have earned lots of laurels for the school, informs a teacher.
Sithila Devi turns nostalgic recalling the days when the couple started the school in what was virtually a jungle area. She says, "Sixteen years back when my husband and I started the school we had to go door to door for the enrolment of students. But at present we have 600 students and the number of students coming in for enrolment is much more than our expectations".
But the school is facing several problems as well. There are no permanent structures here. "Right now, the school is running on leased land and we have to pay a huge amount of money for rent. The school urgently needs a permanent plot and structure. We don't know what will be the future of students once the lease deed expires," Sithila Devi says with apprehension.
She expresses her gratitude for all the parents who are very helpful for the school and her mission. "We are very thankful to Keshav Murari Das, president of Rohini temple. He is always helping and guiding us," she says. She and her husband started the school with a vision to give moral education and provide quality education to students. During their vacations, students of the school do the wonderful work of distributing books on moral education.
The school is imparting free education, food and uniforms to students. With the help of Narayani Devi Dasi, Gurukul classes are organized for the students on every Sunday. She appeals people to help her in making her mission a grand success.