Andhra Pradesh EAMCET counselling has been commenced on 6-June-2016 across 13 districts of Andhra Pradesh. On the first day, counselling was conducted for the candidates who secured ranks between 1 – 5000. Regional helpline centers have been set up at the districts for the smooth conduction of counselling. Counselling was scheduled to start at 9.00 AM in the morning, but the councelling did not start at the scheduled time due to a server problem counselling on the first day commenced at 7.00 PM.
The counselling commenced peacefully at Guntur district. Parents and students waited patiently till 7.00 PM. Officials did not tell the exact time when the counselling would commence. Initially they said that the counselling would commence at 11.00 AM and then 1.00 PM and then 3.00 PM. But, finally the counselling commenced at 7.00 PM and continued till 9.00 PM. Officials said that there was a server problem.
The counselling was held across 5 regional help centers in Guntur district. a total number of 100 students attended the counselling session at Acharya Nagarjuna University, 70 students attended counselling in Government Polytechnic College, Guntur, 100 students attended counselling in Government Degree College for women.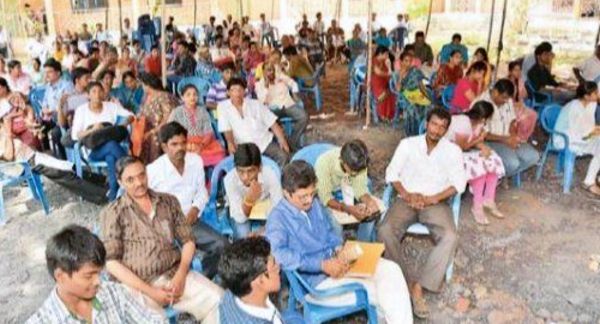 Source: - Sakunth Kumar, City Journalist, CollegeDekho, Vijayawada