The department of CAMS (Creative Arts and Media Studies) in collaboration with women's forum of University organized a two day Arts and Crafts exhibition on 29th & 30-May-2016. The exhibition was inaugurated by the Assistant Registrar of University, Mrs. Lakshmi Prasunna.
Addressing the students at inaugural session, she said, "These type of activities will develop interest on Arts and Handi Crafts among the students. Students can also participate in these types of activities to develop their artistic skills. The department of CAMS has been organizing various activities and inviting students of various colleges to the various exhibitions which are being conducted by the department".
Students from Hyderabad, Guntur and Vijayawada visited the exhibition and appreciated the students of CAMS department for their artistic work. Students displayed various paintings which portrayed various themes like Nature, Mother's Love, pollution etc., students also displayed various handicrafts and mesmerized the visitors with their talent in creative work. This exhibition was conducted only for women students.
The exhibition evoked a good response as more than 450 students came forward to have a glance of various handicrafts and paintings. The exhibition was supervised by Ms. Asha Parveen, Coordinator of women's forum.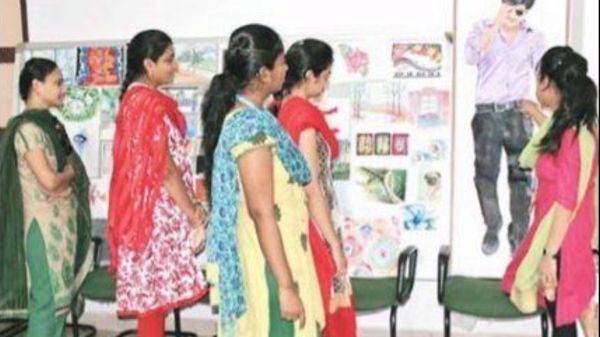 Source:- Sakunth Kumar, City Journalist, CollegeDekho, Vijayawada