Bangabasi Evening College (BEC) had organised a State Level Seminar on The Development of Bengali Limericks on February 24, 2016. The Seminar was organised by the Department of Bengali of the College. Majorly, the seminar focused on the beginning and development of Bengali limerick - a type of Bengali Poem consisting of five lines and verse type tone. The Chief Guest and the speaker in the Seminar was well-known professor and researcher of Bengali literature and language Dr. Satyapriya Mukherjee. The Seminar commenced with recitation of some famous bengali poems by the former professor of BEC Sri Kallol Dasgupta. The principal of the Institution Dr. Sanjib Chattapadhyay felicitated Dr.Satyapriya Mukherjee and also expressed happiness to have him and all the faculties and students in the Seminar.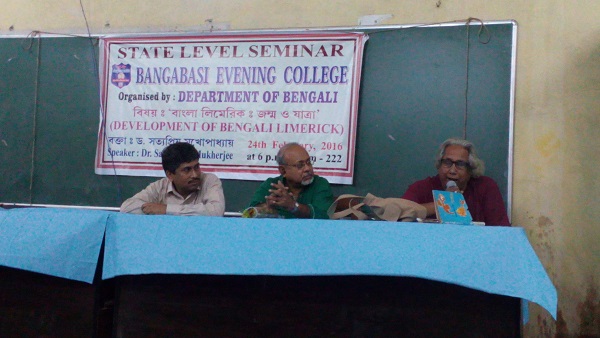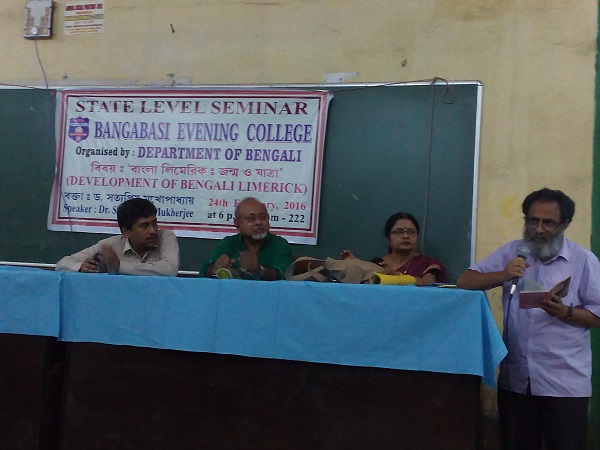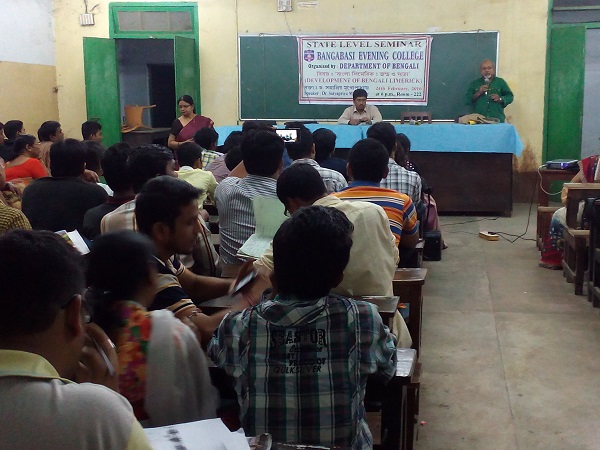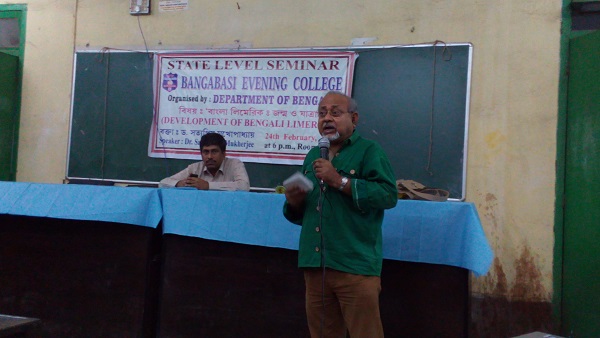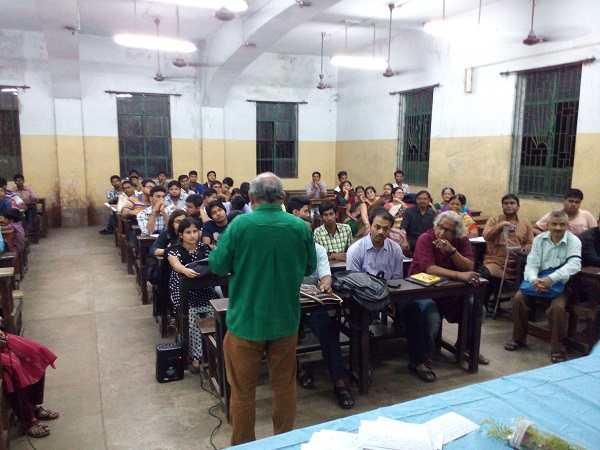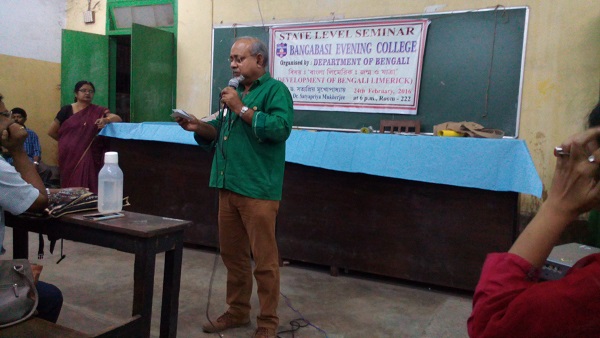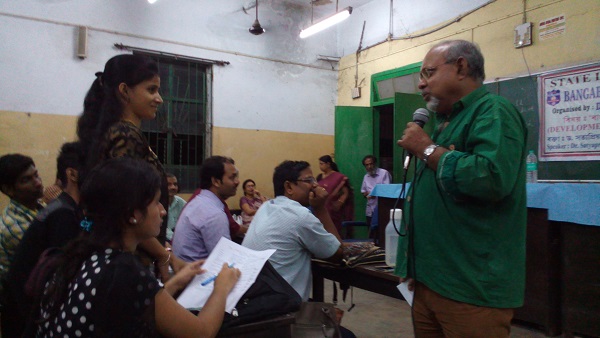 Dr. Satyapriya Dasgupta gave his speech about the beginning and develpoment of this verse form. He said that Limerick was first discovered after the French in an Irish city called Limerick and thus this form was named after that city.
Previously, this verse form accounted with great essense of vulgarity, but as the days have passed this form has developed into a beautiful and vast form of verse.Even Rabindranath Tagore wrote many Bengali Limericks some consisting of five lines and some even consisting more than five lines. He said that some Bengali Limericks also have both a wit and a story telling type of verse form in it. He named famous poets like George Bernard Shaw, Edward Lear, Amitava Chowdhury, Sankho Ghosh and many more as the eminent creator of various Limerick forms. The Seminar held at the BEC's Seminar hall. Professors and students from various streams were present at the seminar.
Source: Soutrik Das, City Journalist - Kolkata, CollegeDekho