The 3rd year EEE students ofChebrolu Engineering College Vijaywada bid a grand farewell to final year EEE students at college premises on March 29, 2016. The celebrations were inaugurated by the college Director, Nimmagadda Venkatrao by lightening the lamp.
Addressing the students, college Director said that, "To come up in career and life, students should have self-confidence, communication skills, and practical knowledge and interpretation skills". He advised the students not to indulge in any controversies. He opined that, "students should cultivate patience which is very much essential when they go for jobs out of the college". He wished the final year students for bright future and greeted 3rd year students to secure excellent results. He congratulated the final year students who got placed in campus placements.
Prizes were distributed to the final year students who excelled in academics, sports and various literary competitions. Cultural programs followed later and the third year students entertained the final year students with their sizzling dance performances and fashion show. The celebrations ended with the sharing of college experiences by the final year students.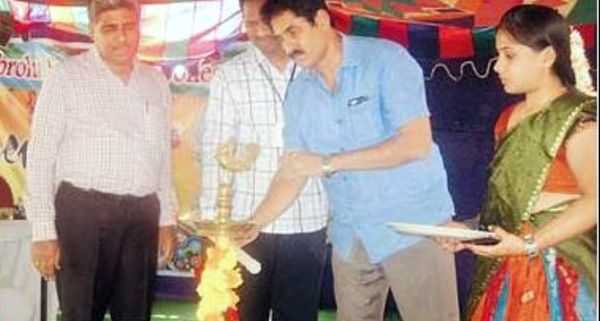 Source; Sakunth Kumar, City Journalist, College Dekho, Vijayawada