DKTE College had organized two programs- 'PUC CHECK-UP CAMP' and q 'Farewell Function' with a plethora of activities.
Considering the significance of Environmental Issues and to create the awareness among the people, Pollution Under Control (PUC) Check-up camp for Vehicles was organized recently by Mechanical Engg. Department jointly with M/s Pankaj Fuels (An approved PUC centre by Motor Vehicle Department and Diesel Fuel supply system calibration centre approved by MICO-BOSCH), Kolhapur.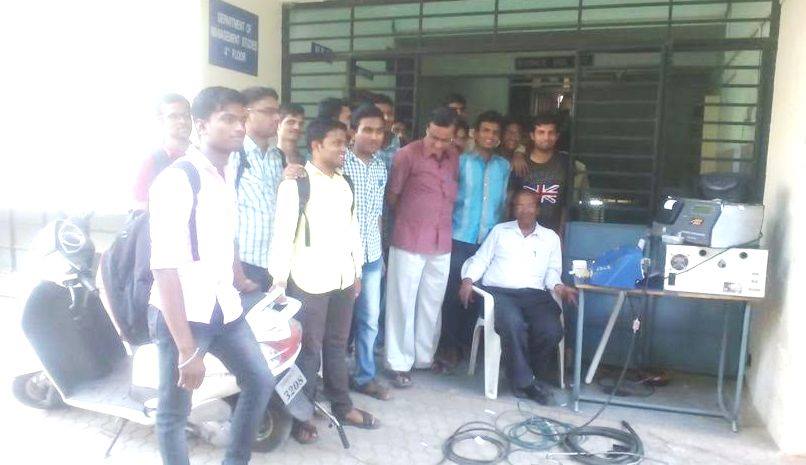 During the camp, a number of two & four wheeler vehicles were tested for their Exhaust Emissions with the help of Advanced PUC Testing Machines and accordingly the Test Reports and PUC Certificates were issued to the vehicle owners. Mr. Patil from M/s Pankaj Fuels advised vehicle owners regarding the remedies in order to overcome the pollution problem.
There was a very nice response from faculty/staff, students along with other stakeholders. This activity was coordinated by Prof. A.D.Patil from Mechanical Engineering Department.
---
ETC department organised Farewell function -
DKTE ETC department organised Farewell function for the final year students. Students shared their experiences and emotions about the department, faculties, and friends. Head of ETC Department Prof. (Dr.) S. A. Patil, in his speech he expressed his views about future opportunities and challenges to be faced due to changing industrial needs and rapidly changing technologies.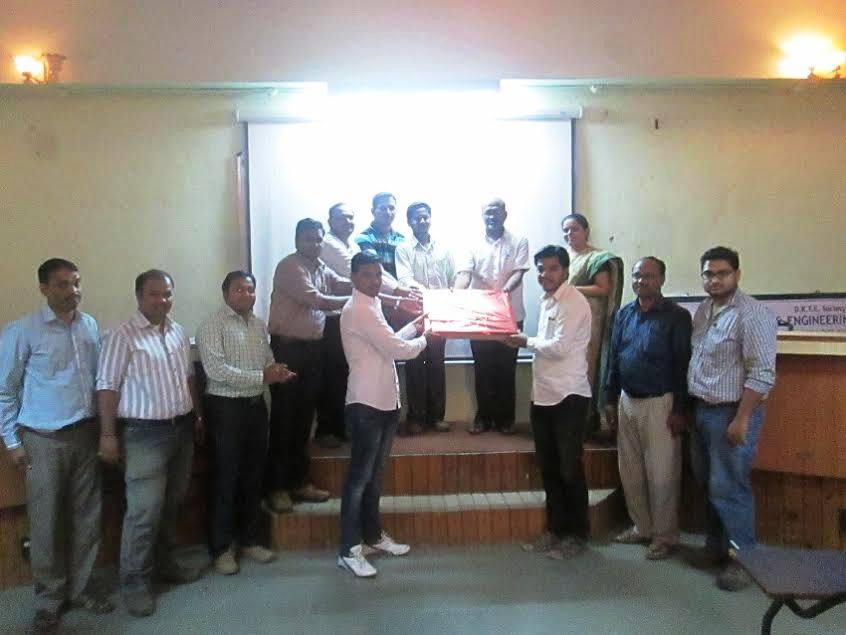 To encourage the involvement of the students in the project work and to appreciate the efforts taken by the students in successfully completing the project, every year "Best Project & Model Award" is presented. This year this prize was awarded to the project titled "Solar Powered Online Transmission Line Monitoring Using Wireless Embedded System" presented by Mr. Shubham Powar, Mr. Suraj Raut, and Mr. Tejas Ranvare.
The students Mr. Yash Jain, Mr. Chandrashekhar Kalnad, Ms. Snehal Rabade and Mr. Lalit Ramteke were also felicitated for conducting 'One day workshop on MSP430 Microcontroller' for third year ETC students.
Source - Prasad Patil, City Journalist, College Dekho