The Social Department of DKTE Institute celebrated Dr.Babasaheb Ambedkar's 125th anniversary at the historic Durbar Hall Palace on 13th and 14th April, 2016. Truste Secretory, Dr.Sapana Awade and Dr. Dipa Shravasti inaugurated the event.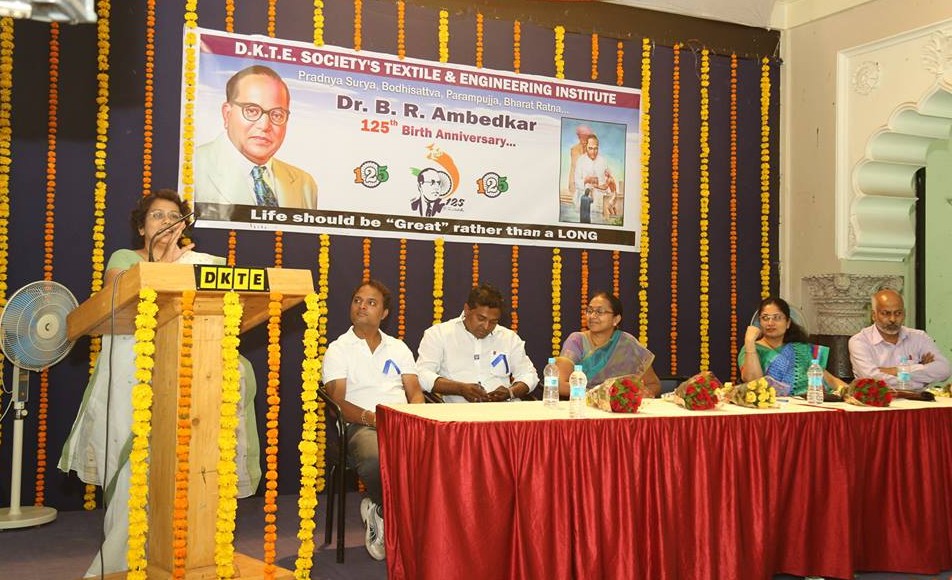 Chief Guest Dr Dipa Shravasti said, women today, were the crusaders of success and develoment. She also added that Dr. Babasaheb Ambedkar has made special efforts for women in education, so much so that the State Constitution has implemented women's rights equality. Talking about the advancement of women, she added that Dr. Ambedkar played a major role in making women leaders in the fields of Journalism and social work.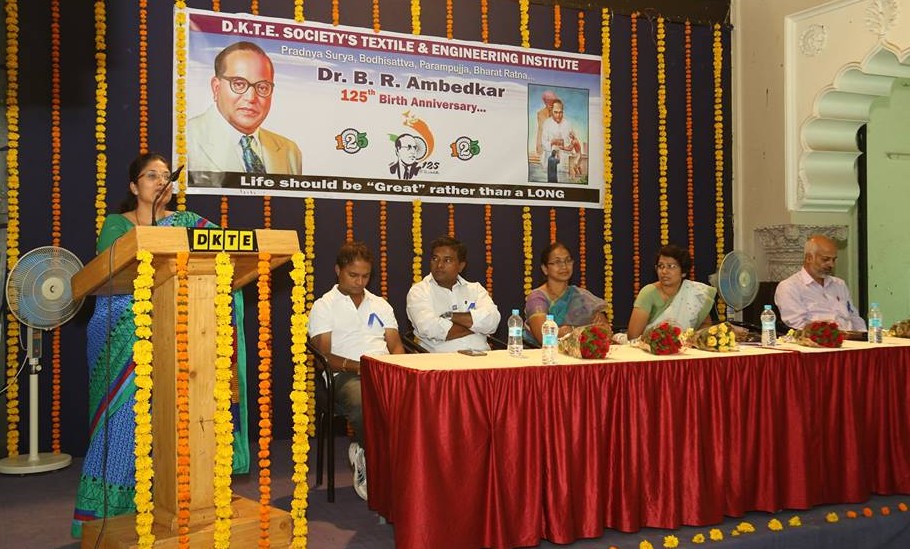 Truste Secretary, Dr. Sapana Awade said, "Dr.Babasaheb Ambedkar was not only a community leader, but is responsible for India's destiny.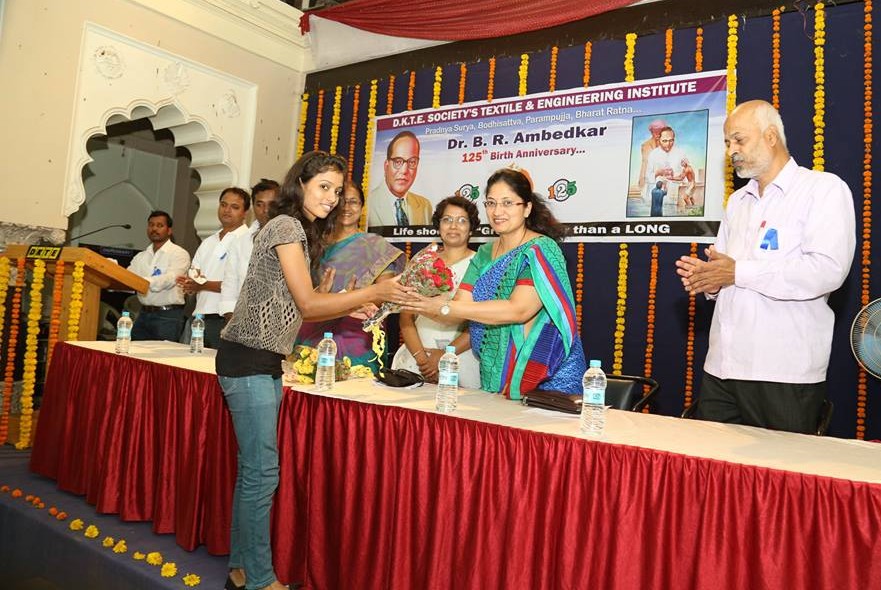 The event's success was credited to the guidance provided by Principal Dr P.V.A Kadoli. Commemmorating the event, college students were felicitated for passing the DKTE GAT Test.
Vice-Principal, Dr. Mrs. L S Aadmute, along with A V Shah, A R Balwan, A U Avasare, Prof U P Mhasvekar, Prof Prashant Gangavane, coordinator of student representatives Atish Kambale, Nihal Tamtalage, Umesh Dhombale, Kundan Thosar were present on the occasion. The program was anchored by the student Representative Atish Kambale.
Source: Prasad Patil, City Journalist - Kolhapur, College Dekho