Entrepreneurship Development Cell of Heritage Institute of Technology organises first ever kind of Entrepreneurship Summit 'EntreSpark-2016'. The three-day long exclusive Entrepreneurship Summit started from April 20th, 2016 and it will conclude on April 23rd, 2016.
EntreSpark-2016 is said to be one of a kind of Entrepreneurship Meet in the City of Joy, as apart from any IITs, IIMs or IIEST, it is for the first time in the history of Bengal that an individual renowned college: Heritage Institute of Technology has organised this kind of Meet to bridge up the gap between the students and the leaders of the industry who are nailing the motion of success and achievements with their organised strength and incredible efforts and also to motivate upcoming entrepreneurs who are dreaming of ruling the industry with their innovative ideas and extensive endeavour in upcoming days.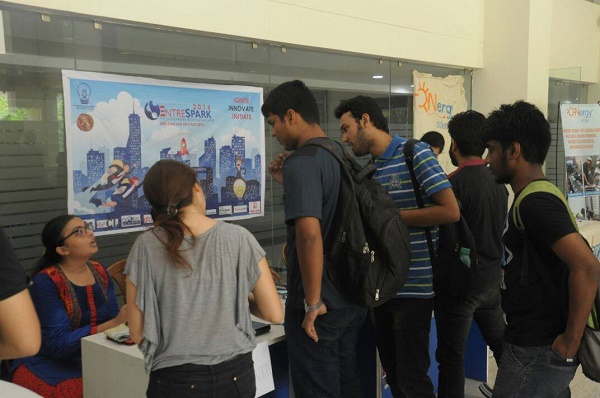 The Meet will be attended by several Big-shot Entrepreneurs, CEOs, Investors and successful entrepreneurs of HIT-K like Avelo Roy, TEDx Speaker, Arijit Bhattacharya, Founder and CEO of Virtual Infocom, Satyaki Sikdar, Angshuman Bhattacharya, Sarbajit Das, Rohit Kathotia and many others to guide the students and provide mentorship.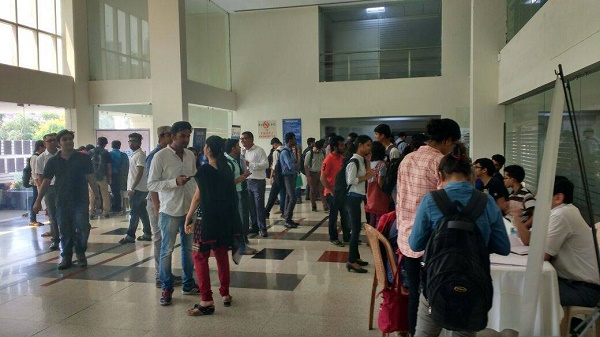 Besides these, there would be some amazing and exciting events like Internship/Start-up Fair, Brain-storming Panel discussions on a. Women in Entrepreneurship, b. HITK Alumni Entrepreneurs "The Entrepreneurial Journey from College", 8-Hr Hackathon by Indus Net Technologies, Business Plan competition, Seminars on a. Data Science, b. Internet of Things & Virtual Reality. c. Energy Auditing, d. Game development, e. Renewable energy and social entrepreneurship, f. Cloud computing, Workshops on: a. Python Development, b. Android app Development, c. 3D Printing, d. Building Information Modelling using REVIT, e. Manual Robotics and much more where students can showcase their ability and bag the opportunity to work with some of the greatest names in the current industry .
The most amazing part about EntreSpark-2016 is that all the events are open to all and students from any institutions, colleges and universities can participate here. Spokesperson on behalf of EDC team of HIT-K: It is a big one-time opportunity for those who dream to rule the industry one day with their dedication and innovation. Spokesperson on behalf of EDC team Rajdeep Talukdar said that it shouldn't be missed by those who wants become the future leaders of industry by their own innovative ideas, motivation and dedications. He invited each and everyone from all the colleges, institutions and universities who wants to understand the current trends and wants to become future ready for being an achiever.
Source: Soutrik Das, City Journalist- Kolkata, CollegeDekho