The 20th Annual Convocation of Jaipuria Institute of Management saw a total of 282 students of PGDM,PGDM (FS), PGDM (RM) and PGDM (Part- Time) graduating. The Chief Guest for the occasion was Shri Chandra Shekhar Ghosh, MD and CEO of Bandhan Bank and the Guest of Honor was Mr. Michael Gains, Tax Director, Deloitte.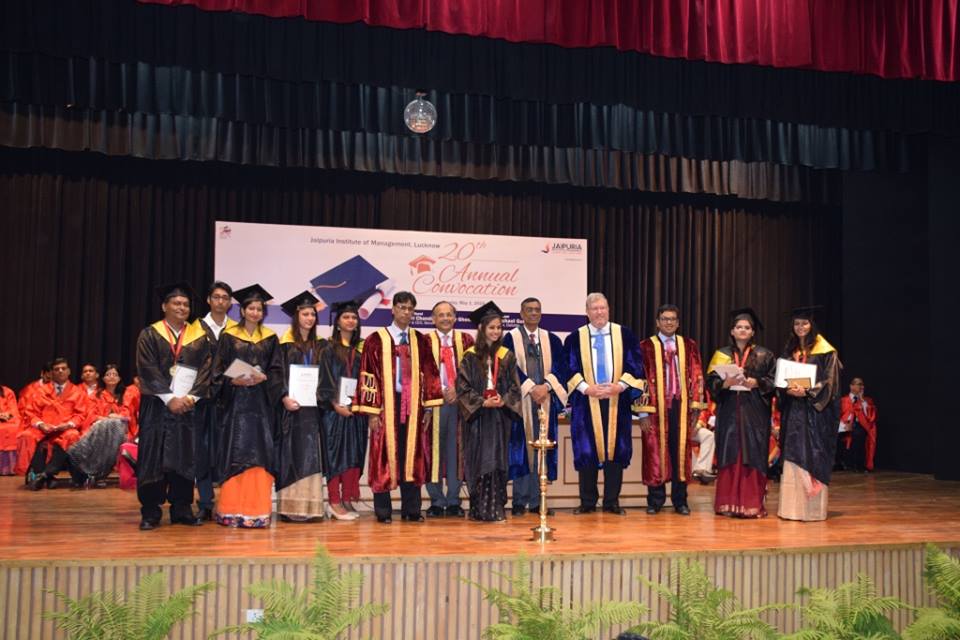 The Chairman, Shri Sharad Jaipuria, Vice Chairman, Shri Shreevats Jaipuria, Director of the Institute, Prof. Ashraf M. Rizvi, the esteemed members of the Board of Governors and the Academic Council of Jaipuria Institute of Management, Lucknow, graced the occasion and acknowledged the success and achievements of the Batch 2014-16.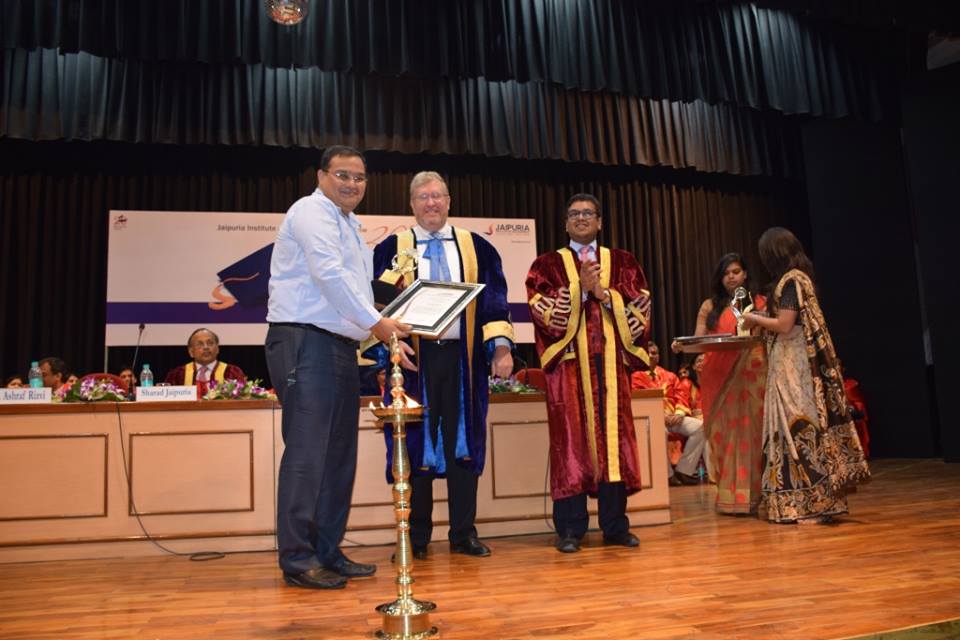 The ceremony commenced with the Chairman declaring the convocation open. This was followed by the lighting of the ceremonial lamp by the dignitaries present.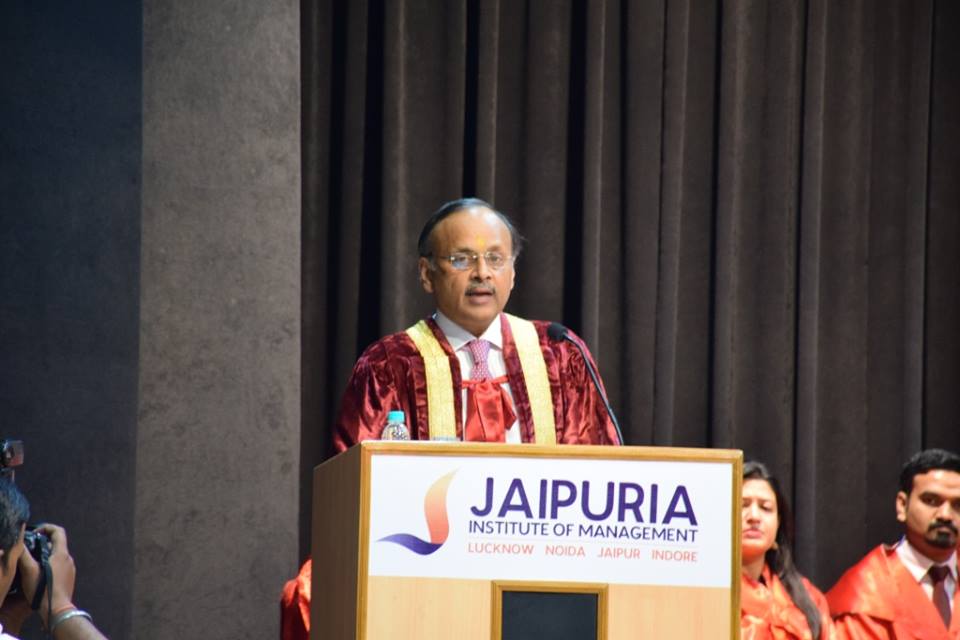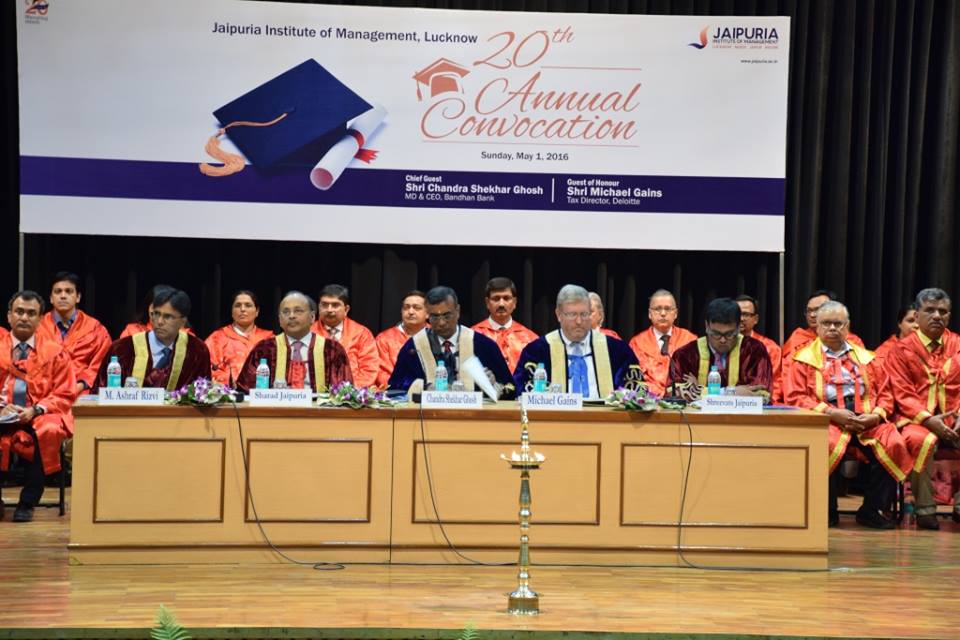 Shri Sharad Jaipuria, Chairman, Board of Governors, Jaipuria Institute of Management, welcomed the Chief Guest and distinguished congregation on the momentous occasion. He congratulated the students on their big day and expressed his sincere thanks to the guests for gracing the occasion.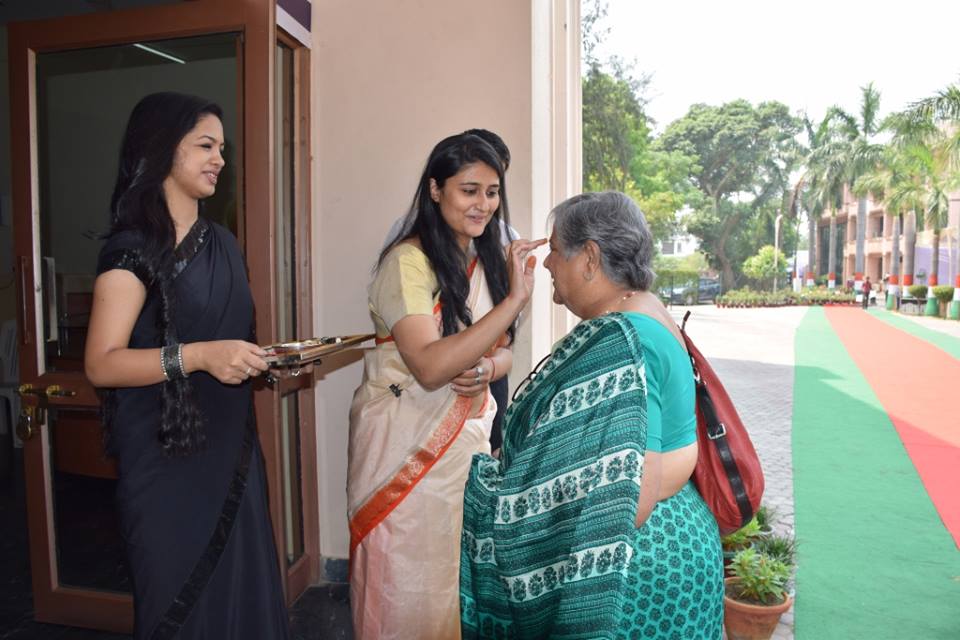 Prof. Ashraf M. Rizvi, Director, Jaipuria Institute of Management, Lucknow highlighted the milestones achieved by the Institute during the academic year 2015-2016. He emphasized that this year, we were among the top 50 business schools in India and we worked really hard for it. Jaipuria, Lucknow held various conclaves, seminars, conferences and faculty development programs. In totality, 75 such events were conducted. Eminent guests from all spheres of industry, including CEOs and Directors were invited. In terms of placement, close to 225 companies visited the campus.
In addition to this, there was an experiment of entrepreneurship through incubation. Furthermore, changes were made in the curriculum design. He concluded by addressing the graduating students, telling them to stay focused, work hard and maintain good relationships.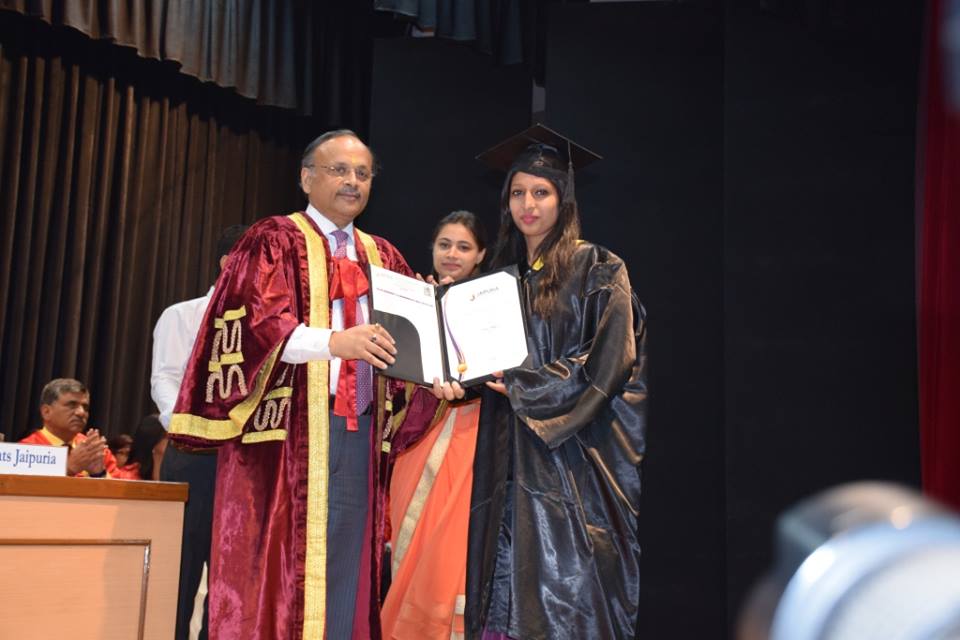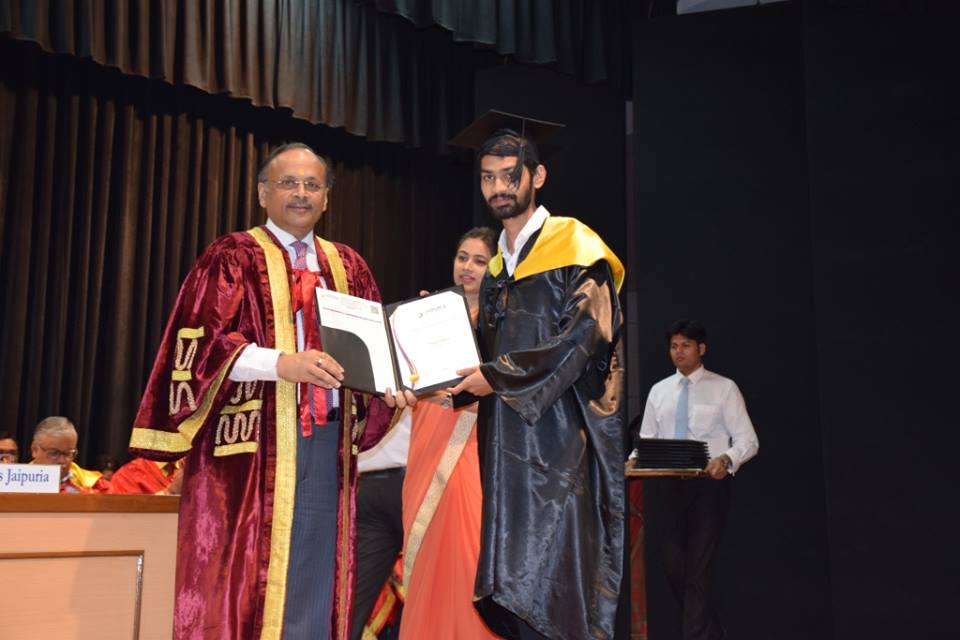 The Chief Guest, Shri Chandra Shekhar Ghosh, in his address, congratulated all the students. He gave glimpses of his life's history. He highlighted that entrepreneurship is the key to employment generation. Knowledge is transformed into skill gradually and to expedite it, various internships should be chosen. In order to meet the challenges of life, we should have the right attitude.
The Guest of Honor, Mr. Michael Gains, while speaking on the occasion, uncovered precious pearls of wisdom. He said that he cannot give the formula for success but surely of failure, which is trying to please everyone. He further added that nothing is accomplished on the first day. Students should have patience till they get what they want. Therefore, working hard should not be a problem. Addressing the students, he asked them to be the person whom people want to emulate and cajoled them to keep imagining and thinking big.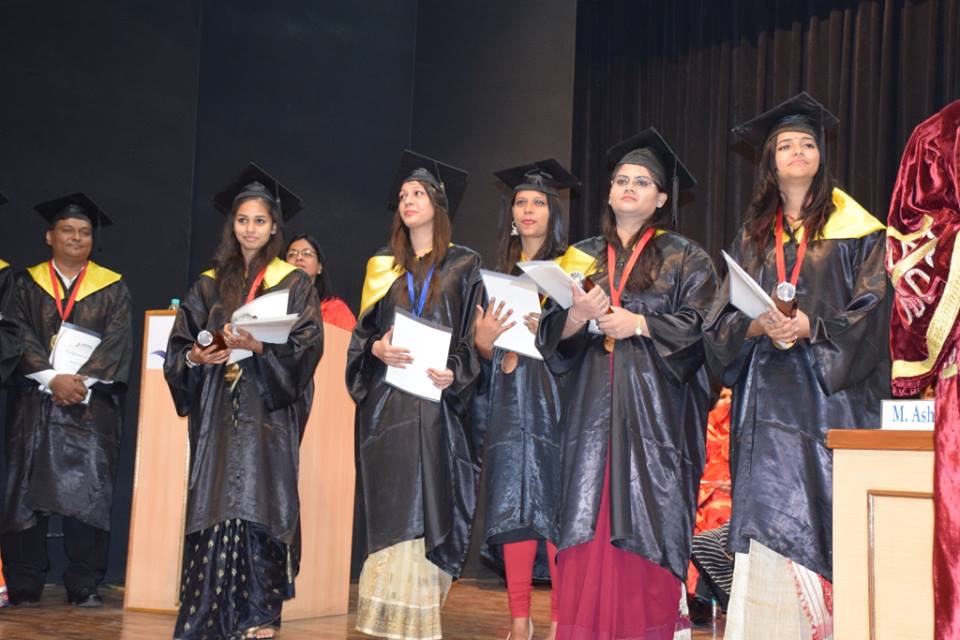 In totality, 282 students successfully completed various programmes from the Institute this year. The programmes are: 2-year full-time PGDM, 2-year full-time PGDM (Financial Services), 2-year full-time PGDM (Retail Management) and 3-year part-time PGDM programme.
The event concluded with group photograph of students with distinguished guests.
Source: Rahul Pandey, City Journalist - Lucknow, CollegeDekho