The Assam Madrassa HSLC exam or or AHM Class 10 exam is one of the most popular exams in Assam. It is conducted by the Secondary Education Board of Assam (SEBA) and its aim is to develop the secondary education in the state of Assam. TheHSLC and AHM both are the secondary standardize exams which stand for High School Leaving Certificate (HSLC) and Assam High Madrassa (AHM ). The duration fo the paper is 3 hours.
Altogether, 3,97,233 students will appear in the HSLC and High Madrassa examinations that begin on Thursday, February 18, 2016. Around 1,164 externals have been deputed across 845 examination centres across the states.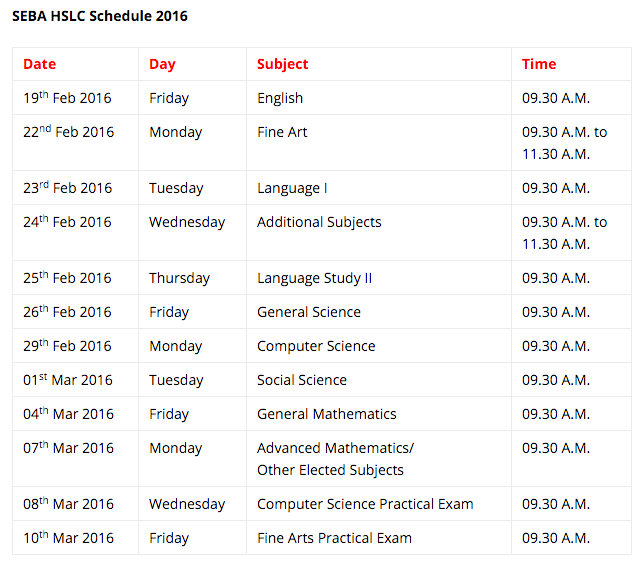 The All Guwahati Students' Union has extended its best wishes to the students of the state appearing in the examinations. The Assam Pradesh Congress Committee and the BJP also wished the students luck for the exams.
Source: Darshana, City Journalist - Guwahati, CollegeDekho