Jaipuria Noida and Jaipuria Lucknow have been ranked among the top-50 management institutes in India by the Ministry of Human Resource Development (MHRD), Government of India in its National Institutional Ranking Framework (NIRF). This is the first official ranking of management institutions by Government of India.
Jaipuria Lucknow was ranked 49 at the all India level including all IIMs. Moreover, the institute has been ranked 16 at the North India level, thus reinforcing the positioning of Jaipuria Institute as one of the best management institutes in the region.

Commenting on the release of the rankings, Shreevats Jaipuria, Vice Chairman said "the ranking is a validation of Jaipuria's legacy of excellence in education dating back to 1945. Today Jaipuria Institute of Management is one of the largest groups in northern and central India to offer AICTE approved PGDM programmes at four world-class campuses in Lucknow, Noida, Jaipur, and Indore.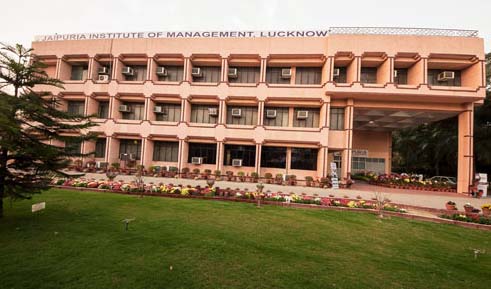 "The ranking is also a testament to Jaipuria's commitment to provide transformational education and the quality that it assures year after year. The rankings will also motivate us to continuously upgrade and upscale the quality and spread of our educational endeavor,"said Shreevats.
The PGDM programs at Jaipuria Lucknow and Noida has also been granted MBA equivalence by the AIU (Association of Indian Universities).
Source: Rahul Pandey, City Journalist - Lucknow, CollegeDekho