National Level JEE examination was held peacefully at Vijayawada on 3-April-2016. The examination was held in 37 centers of Vijayawada. Around 18,470 students in and around Vijayawada took the paper-I examination, B.Tech and 5,081 students took the paper-II examination, B.Arch. The examination for Paper-I commenced at 9.30 AM and continued till 12.30 PM. The Paper-II examination commenced at 2.00 PM and continued till 5.00 PM. Students who were late by one minute or more were not allowed into the examination hall.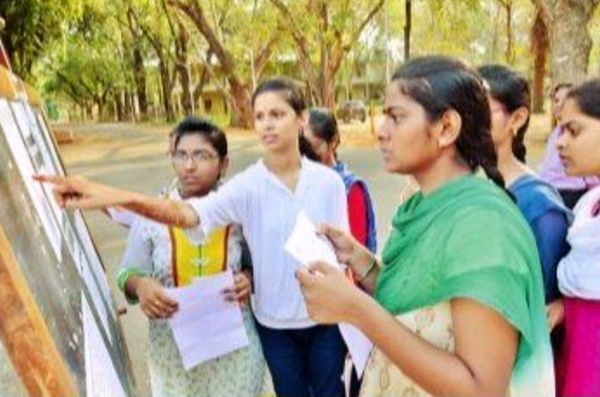 All the arrangements were made in advance to avoid any untrodden incident during the examination. IIT and JEE convener of Vijayawada, K.Bavanarayana mentioned, "the examination was held peacefully in all the 37 centers of Vijayawada. It is the first time that the examination took place in Vijayawada.
Andhra Pradesh State Road Transport Corporation arranged special buses to all the examination centers and dropped the students at the examination centers on time. However, there was a heavy traffic in areas like Benz Circle, Patamata, and Auto Nagar where a fleet of vehicles was struck in traffic for 20 minutes. Later traffic police cleared the traffic.
Students who took Paper-II examination faced uncomfortable due to extreme temperature. The temperature touched 43 degrees. The convener of JEE, Vijayawada took special measures for the supply of safe drinking water and avoided power cuts during the examination.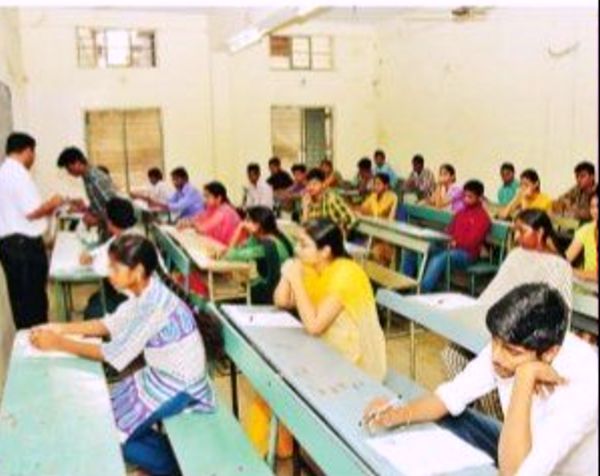 Students came out of the examination hall with a smiling face. They said, "the paper was bit logical and critical which tested the reasoning capacity of the students". Most of the students said that they've performed well in the examination. Parents accompanied students to the examination centers and 144 section was imposed at all the examination centers for the smooth conduct of the examination.
Source; Sakunth Kumar, City Journalist, CollegeDekho, Vijayawada