KITS college of Engineering and Technologycelebrated 8th Anniversary in a delightful manner on 2-April'2016. Dr.Rama Krishna, MLC was the chief guest of the occasion. The celebrations commenced at 5.00 PM with a prayer song followed by a welcome dance by the students. College principal, Dr.P.Babu presented the welcome address. College correspondent, K.Shekar addressed the students and wished them for their bright future.
College principal presented the college report on this occasion. He mentioned, "The college strength has been increased in the academic year 2015-2016. The current strength of the college is 800. The college has a good placement percentage. A total number of 150 students selected in the campus placements conducted by various companies recently. Two final years CSE students selected for Samsung with a package of Rs.10, 00,000/annum. The college launched Spoken English training for the students. All the departments of the college various seminars and guest lectures in the current academic year". He congratulated the students who got selected in campus placements. He thanked the college faculty for their dedicated hard work.
Addressing the students' chief guest spoke that, "Failure is just a part of life. One should not discourage with the failure. Failure gives scope for the success and it rectifies our mistakes. One should not sit back with the failure. Abraham Lincoln failed many times in life but he achieved success at the age of 52. He waited patiently for the success by putting his efforts to reach success. Success comes from hard work and dedication. One must put his/her in the work they do".
Prizes were distributed to the winners of various literary and cultural competitions. Cultural programs followed later and students performed western dance, skits etc., and entertained the audience. Some students depicted Indian cultures and traditions through their performance.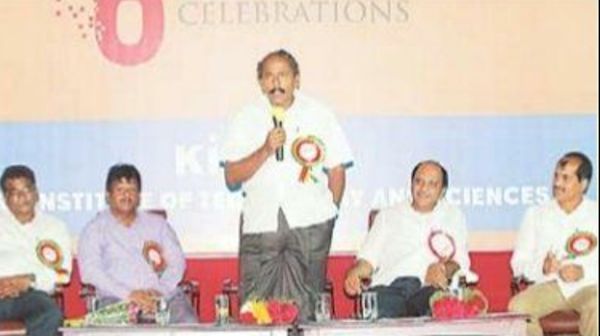 Source; Sakunth Kumar, City Journalist, CollegeDekho, Vijayawada