The mechanical engineering department ofGudlavalleru engineering College celebrated 15th Anniversary in a grand manner on 31-march-2016. The celebrations were inaugurated by Narla Tatarao, Divisional Assistant, Thermal power station, Ibrahimpatnam.
College principal Dr. P.Nagewara Reddy presented the welcome address followed by a prayer song and welcome dance. Addressing the students' college principal said, "Mechanical engineers are the pillars to industries of the nation. A mechanical engineer plays a key role in the functioning of industrial mechanism". He congratulated the students of the department who got selected in campus placements.
HOD of mechanical department, Dr.A.Jawahar Babu presented the annual report of mechanical department. He mentioned, "the department has conducted various guest lectures and two national seminars in the academic year 2015-2016. A total number of 40 students got selected in campus placements and B.Kiran Kumar a lecturer of the Mechanical department was awarded doctorate by JNTUK". He congratulated the faculty, students for their continuous support.
Addressing the students' chief guest, Narla Tatrao said that, "There are a lot of challenges in supervising a thermal power plant". He advised the students to develop a practical approach to learning. He assured the mechanical department for an industrial visit to Thermal power plant very soon. The chief guest was felicitated by the college management. Dr.B.Kiran Kumar, lecturer of the mechanical department was felicitated for achieving a doctorate.
Later prizes were distributed. Meritorious students of the department were awarded cash prizes. Cultural programs took place and the students were mesmerized with their dance performances.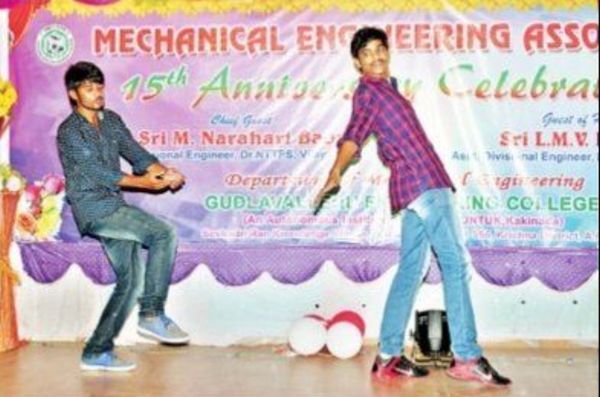 Source; Sakunth Kumar, City Journalist, CollegeDekho, Vijayawada