National Fire Service Day was celebrated by National Academy of Fire And Safety Engineering Nagpur at NAFS Campus, Adyali Point, Vihirgaon on 14th April 2016.
NAFS also celebrated 145th Birth Anniversary of Dr Babasaheb Ambedkar by offering homage to the great leader.
National Fire Service Day was celebrated by offering a respectful homage paid to the Fire and Emergency Services personnel who laid down their lives in the line of duty. They also paid tributes to the Fireman and Fire Fighters who lost their lives while playing the role of lifesaver of people when fire wanted to gut the life of many people.

The Chief Guest for this function were Sanjay Fadanvis, Ramakant Sharma, Rajesh Sabnis. The President of NAFS appeal students for creating the awareness of Fire in Society.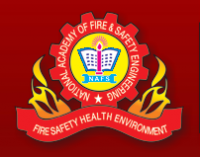 On this occasion, NAFS organised a discussion and lecture over the damages, injuries and damage to human life and property due to Fire and Fire Prevention Awareness Session. The Fire Service Personnel (students) distributed pamphlets about Fire and Safety arrangements and precautionary measures to be adopted by the public at vital primary levels. A Fire Drill was also arranged at NAFS Campus.