Sanskrit College, Kolkata celebrated its 193rd Foundation Day on February 25, 2016.The college is one of the heritage colleges of Kolkata. The foundation of Sanskrit College was laid during the British regime based on a recommendation by H.T. James Prinsep and Thomas Babington Macaulay. It was under the auspices of Rt. Honorable William Pit Amherst that John Paskal Larkins Esquire, a scholar of oracular knowledge laid the first foundation stone of the college in 1824. H.H. Wilson, the Secretary to the then British Govt., took a major role in establishing this college to impart knowledge of ancient Literature, Philosophy, Hindu Law, Grammar, Indian Culture and to promote the learning of Sanskrit among British officials as well as the Indians. The college has continued to spread the light of knowledge since its inception and survives as a heritage institute and a premier educational organization of the country at present.
Pandit Ishwar Chandra Vidyasagar, E.B. Cowell, Pt. Haraprasad Shastri, S. N. Dasgupta, Pt. Joyagopal Tarkalankar, M.M Pt. Mahesh Chandra Nayaratna, Pt. Satish Chandra Vidyabhushan, Pt. Taranath Vacaspati, Pt. Prem Chandra Tarka Bagish, Pt. Kalipada Trkacharya, Dr. Kalidas Bhattacharyya, MM Pt. Chinnaswamy Sashtri, H. H. Wilson, Prof. Durgamohan Bhattacharya, Gourinath Sastri are some eminent personalities who have enriched and enhanced the college over the years. The college has a enhanced library comprising of more than 2 lakhs books and more than 20000 manuscripts including some rare ones.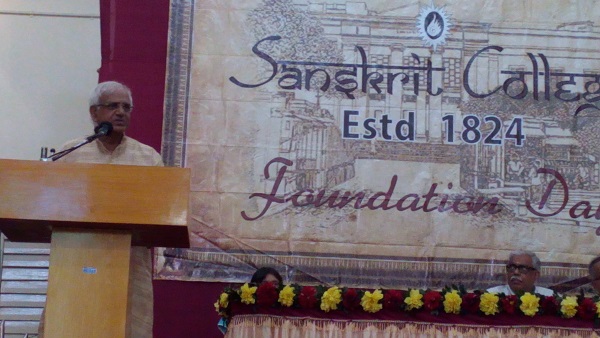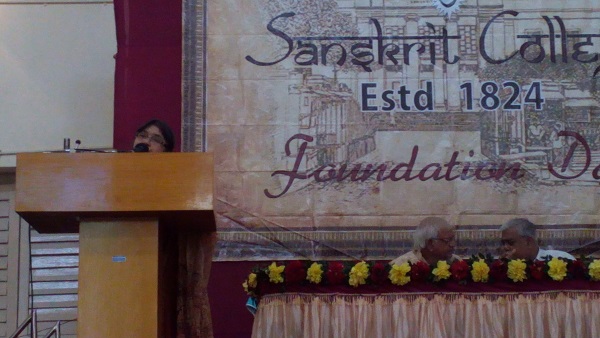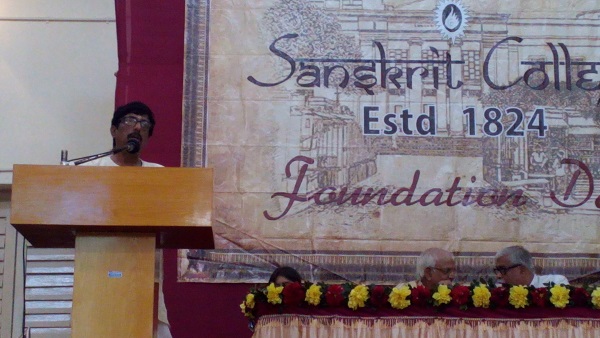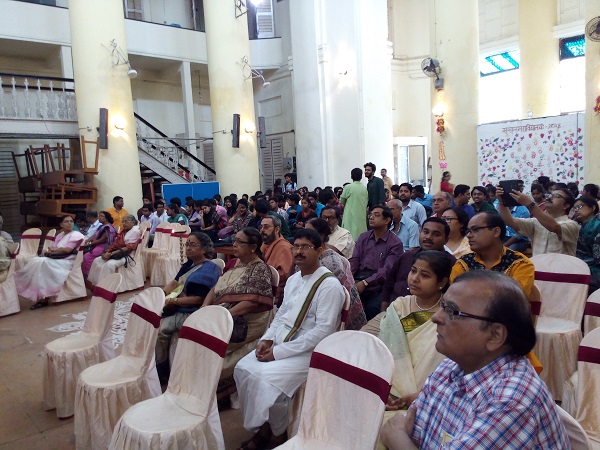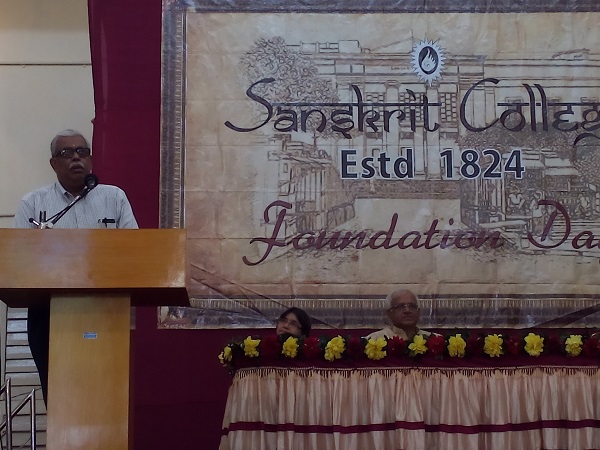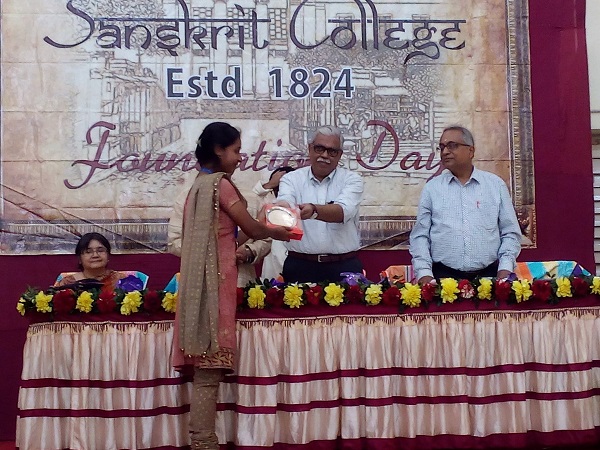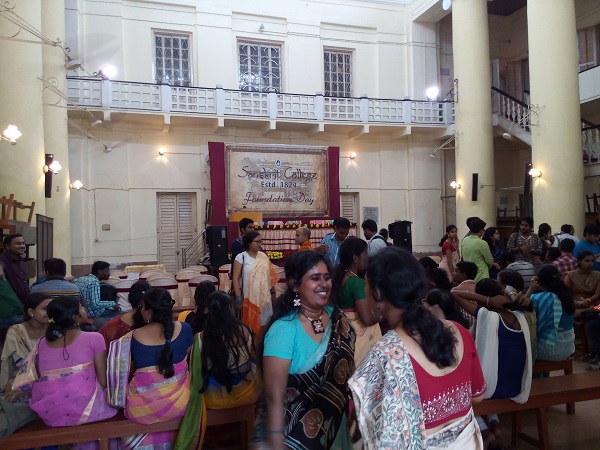 Moreover, Sanskrit College has now been permitted by the State Legislative Assembly to be re-established as Sanskrit University. Prof. (Dr.) Upal Sen, Principal of Sanskrit College, said regarding this matter that a bill comprising the permission to turn the College into Sanskrit University has been passed by the West Bengal Legislative Assembly on December 17, 2015.
He also hoped that in 2017, The Foundation Day Ceremony would be celebrated by Sanskrit University. Eminent personalities like Sri Sovandeb Chattopadhyay, honourable Chief Whip of Govt. of West Bengal, Prof. Sugata Marjit, honourable Vice-Chancellor of Calcutta University, Prof. Gautam Sengupta of Viswa Bharati University were present at the celebration. Students who have achieved the best positions in the last & present academic sessions were awarded by the guests. Foundation Day Address speech was delivered by Prof. Gautam Sengupta. The Foundation Day Celebration held in the Vidyasagar Hall of Sanskrit College.
Source: Soutrik Das, City Journalist - Kolkata, CollegeDekho