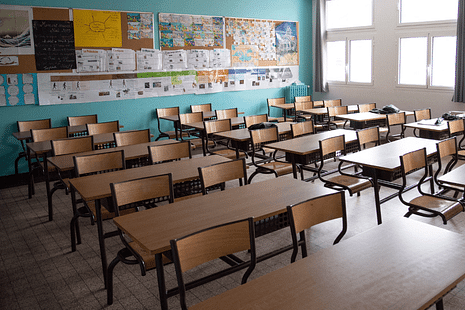 School Assembly Topics 2 June 2023: Thought of the Day, GK Questions
Thought of the Day, GK Questions for 2 June 2023: Students may note some of the GK questions and the thought of the day here and accordingly prepare for the new beginning of the day. 
Thought of the Day for 2 June 2023
Students preparing for the assembly shall note the thought for the day: 
"
You are never too old to set another goal or dream a new dream".Explanation:
From this thought of the day, we can understand that, there is no limit to dreaming, and it is best to dream every day and set new goals each day. Challenge yourself to achieve new goals each day, small or big, is not the matter, but the will to fight and learn new things in the process is the goal.
GK Questions and Answers
Here is the list of the questions and their answers that will help the candidates to educate themselves: 
1. When was the first general election held in independent India?
Answer :- 19512. In which year was C.V. Raman awarded the Nobel Prize in Physics?

Answer :- 1930
3. Who is known as the " Father of White Revolution " in India?

Answer :- Verghese Kurien

4. Who was the first person to be awarded The Rajiv Gandhi Khel Ratna Award?

Answer :- Vishwanathan Anand

5. Who became the first woman president of the United Nations General Assembly?

Answer :- Vijaya Lakshmi Pandit

Also Read| Summer Holidays for Schools 2023

Stay tuned to CollegeDekho for more Education News about entrance exams and admission. You can also write to us at our E-Mail ID news@collegedekho.com.