Two students of SMS Lucknow MBA/PGDM– final year batch got selected as 'Management Trainee' in Reliance Digital during the campus recruitment process.
The students who got selected are:
1. Sarv Shakti MBA
2.Jitumani Talukdar PGDM
Whole faculty of SMS Lucknow wished these two selected students for a successful career ahead.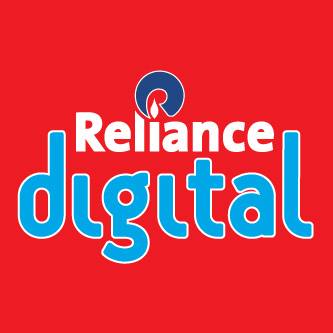 Reliance Digital is a Consumer Electronics, Durables, IT & Telecom retail arm of Reliance Retail Group. Reliance Digital seeks to fulfill the dream of every Indian, be it through its nationwide network of conveniently located stores or through its presence on the web, by providing a delightful shopping experience of products & solutions and helping them bring home the latest & best in technology from the widest selection at the lowest assured price with complete peace of mind through lifelong support.

Products purchased from Reliance Digital are backed by Reliance ResQ, a 'one-stop' service centre that takes care of all your pre & post purchase service solutions regardless of the brand purchased. We have 89 stores in Ahmedabad, Bengaluru, Chennai, Coimbatore, Delhi, Ghaziabad, Gurgaon, Hubli, Hyderabad, Kolkata, Lucknow, Mangalore, Nagpur, Nashik, Navi Mumbai, Secunderabad,Thane,Vadodara ,Vijaywada and Visakhapatnam with an average store space of around 10,000 sq. ft.
Source: Rahul Pandey, City Journalist - Lucknow, CollegeDekho