The much awaited Tata Crucible Campus Quiz is back with its intelligent format and stimulating questions to challenge college students across the country. The winner was from NLU institute in Jodhpur defeated 180 teams to win the Udaipur regional round of Tata Crucible Campus Quiz 2016 held at IIM Udaipur, MLSU campus. The winners will now battle against the champions from 8 cities at the Zonal level.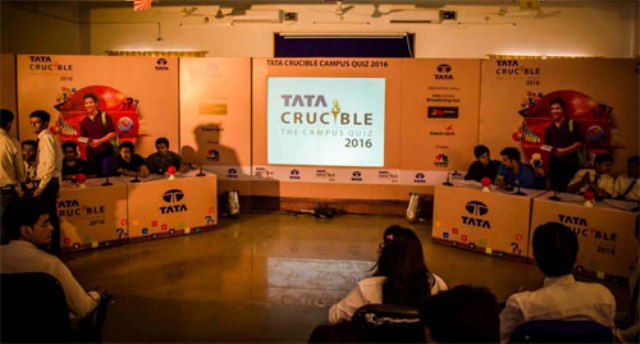 At the request of IIM Udaipur, the Tata Crucible team has graciously added Udaipur as a new city in the 12th edition of the Tata Crucible Campus Quiz 2016. The quiz is nations largest and highest rated business quiz for campus and was holding its FIRST Edition for UDAIPUR.
The Tata Crucible business quiz is a unique knowledge-based initiative focused on empowering young students and professionals to think on their feet, out of the box, and logically reason out responses, with razor sharp reflexes, skills that are essential in today's corporate life.
The event took place at the MLSU Auditorium. With prizes of 5 lakhs up on an offer, the event is set to draw large participation.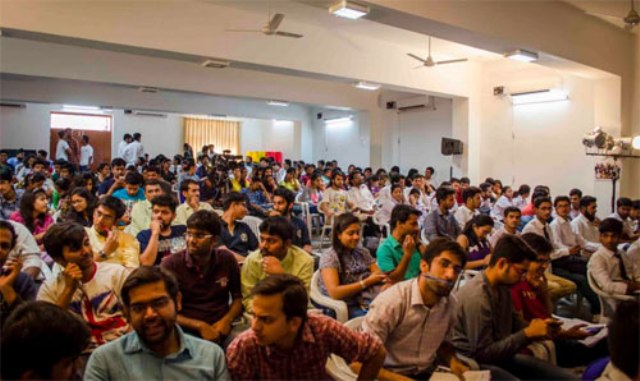 The 12th edition of Tata Crucible Campus Quiz is a unique 20-20 game to be played on the basis of a 20 question Prelim followed by a T20 format final. The quiz that has now expanded to 36 cities has numerous exciting rounds in the T20 format. These rounds are designed to test the contestants' speed of thought and endurance for them to battle out their way to the top of the leader board.
The winners were awarded prize money of Rs. 75,000 followed by Rs. 35,000 for the runners-up respectively. The winners of the national finals will receive a grand prize of Rs. 5, 00,000 /- along with the coveted Tata Crucible Trophy.
Source – Jay Kumar Savita, City Journalist, Udaipur, Collegedekho.com