The "ascent of the lower workforce through technology adoption and international migration" describes, in a nutshell, the success of Bangladesh on the economic development front. Professor Binayak Sen of the Bangladesh Institute of Development Studies said this on Wednesday in Patna. He was delivering the last of the ADRI Silver Jubilee lectures as part of the five-day international conference on development issues which came to a close on Wednesday.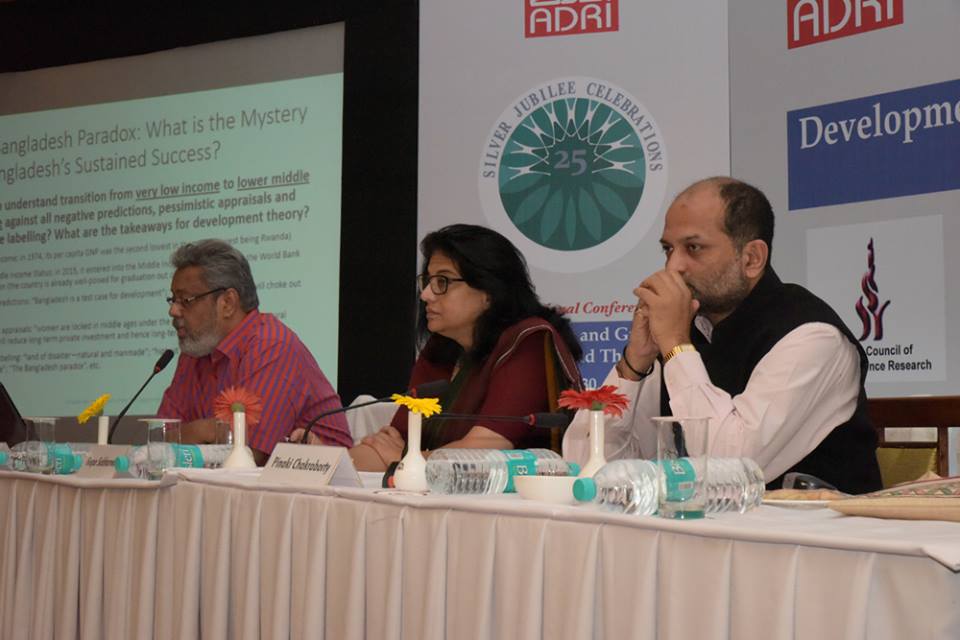 The lecture session was chaired by Dr. Gopa Sabharwal, Vice-Chancellor of Nalanda University.
Professor Pinaki Chakraborti of NIPFP, while introducing the speaker to the audience and participants, said Prof Sen had a rich and varied experience of dealing with development issues and that he has been a much sought-after consultant in areas of development for top global agencies.
Sen said the fact that Bangladesh could achieve so much on the development front despite a very adverse beginning as an independent country in 1971 gives a lot of hope to countries at the very low levels of growth and offers a number of takeaways for many developing countries which are caught in the high growth-low development trap.
He said the experience of Bangladesh provides the lesson that a large and a high-density population can be used to an economy's advantage through technology adoption in farm sector as well as family planning, leading to women education and their economic participation.
Citing the case of short-duration crops, he said it showed how susceptibility to natural disasters can lead to innovations. Fast maturing varieties have made it possible to grow four crops in a year on the substantial tract of cultivable land, resulting in increased employment and output.
He outlined four triggers behind the Bangladesh development story during the past four decades, namely green revolution (1970s-80s), human development (1980s-90s), the role of manufactured exports and international migration (1990s-2000s) and strategic investment in selective state capacity (the 1980s through 2000s).
He added that the experience of green revolution in Bangladesh showed how a traditional socio-economic structure can be amenable to technology adoption.
Replying to a question, Sen said it was possible to achieve development goals even in the midst of corruption in governance.
To another question, he said even at the height of social and political turmoil in Bangladesh, not a single shipment of the garment was stopped. It's a matter of taking pride in one's job and skills.